Hydro-Québec and Central Maine Power Company (CMP), a subsidiary of AVANGRID, Inc., jointly announced the successful conclusion of contract negotiations with the Massachusetts electric distribution companies (EDCs) for the New England Clean Energy Connect (NECEC) 100 per cent hydropower project. The Massachusetts EDCs will next file the agreements with the Massachusetts Department of Public Utilities, pursuant to the Massachusetts 83D Clean Energy Request for Proposals.
"We have made important progress with regard to this groundbreaking 20-year agreement, moving us closer towards decarbonization in the Northeast," said Éric Martel, president and chief executive officer of Hydro-Québec. "In the coming months we'll be working closely with Central Maine Power to complete this important new interconnection project which will not only reduce carbon emissions, but will also bring price stability and supply reliability to the region."
"The conclusion of these negotiations marks a significant step forward for the NECEC and the people of Maine, who will realize lasting economic benefits from this initiative, including new job creation and targeted investments such as expanded broadband access in Western Maine," said Douglas Herling, president and chief executive officer of Central Maine Power. "We appreciate the Commonwealth's bold commitment to bringing additional, clean energy resources into our region, which further enhances the decades-long collaboration among our states and the Province of Québec. We will continue to advance the project in Maine, where it has received strong support from host communities, the Governor, the leadership of the State Senate and House of Representatives as well as the business community."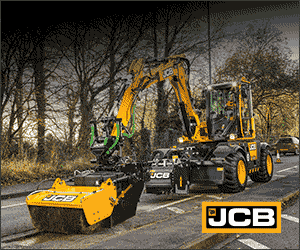 The contracts with the Massachusetts EDCs provide for the delivery of approximately 9.45 terawatt hours annually of clean and reliable baseload power, for twenty years. The energy will be supplied by Hydro-Québec's vast hydropower generating fleet, which means greater reliability and less reliance on fossil fuels during extreme winter weather conditions.