The Government of New Brunswick has provided an update on the transportation infrastructure that was affected by the 2018 spring flood..
"Over the course of the flood, 160 transportation assets were affected," said Transportation and Infrastructure Minister Bill Fraser. "Of those, 148 have been identified for remedial work."
The roads were covered by a significant amount of water for more than a week. The Department of Transportation and Infrastructure has successfully re-established all major transportation links, however there are still a number of detours in place as the department's engineers identify the work required to make them safe.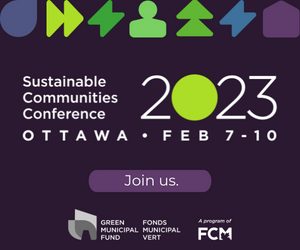 Five roads remain closed, including:
Route 144, near the Edmundston city limits, where a culvert collapsed during the flood. Design work is under way to replace the culvert, which has to be custom manufactured due to its size and design. Department staff realize the importance of this transportation link to local commuters and are working to restore traffic as quickly as possible;
Deschênes Road, near Rivière-Verte, where a covered bridge was damaged by the flood. A steel panel bridge will be installed as a permanent crossing at this location. The Quisibis covered bridge will be evaluated for repair for pedestrian use;
Des Chalets Street, in Edmundston, where the Iroquois River Bridge was damaged by the flood. This bridge will be replaced with a longer bridge, installed at a higher elevation;
Route 690 near Lakeville Corner, where a bridge was damaged by the flood. Repair work is now underway which involves jacking the bridge up and moving it back in place. This bridge is scheduled for replacement in the coming years; and
Starkey Road, near Codys, where a covered bridge was damaged by the flood. The detour around this structure is relatively short, so the covered bridge will be restricted to pedestrian use only to prolong the life of the structure.
"I am proud of the response undertaken by the Department of Transportation and Infrastructure and the work they are doing to restore transportation links," said Fraser.
For up to date information on the status of the remaining road closures, visit nb511.ca.