Constructing a new Court of Appeal facility and restoring Alberta's historic court building in Calgary will improve access to justice infrastructure while supporting approximately 570 construction-related jobs.
As part of Budget 2021, Alberta's government is investing $57.3 million over the next three years as part of a five-year project to construct a new, state-of-the-art Court of Appeal building in the Calgary courts precinct. The project will also revitalize the 107-year-old historic Court of Appeal building and incorporate it into the new build, preserving a significant historical landmark and restoring it for public use.
"Alberta's Court of Appeal hears over 700 cases per year, and this facility ensure the province's highest court has the space and resources to provide Albertans with access to a fair and equal justice system," said Kaycee Madu, Alberta's Minister of Justice and Solicitor General. "The hundreds of Albertans who will be employed by this project is also an example of how this government is protecting lives and livelihoods."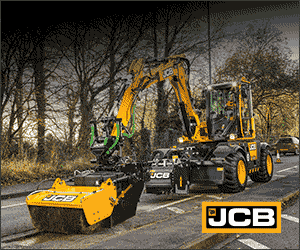 When the historic building was forced to close due to environmental issues, the Court of Appeal in Calgary began operating in a leased space within the TransCanada Tower in 2003. Due to security issues, the court is unable to hear criminal matters in the leased space, which means members of the public and court staff must alternate between the leased space and the Calgary Courts Centre.
"This investment in our province's infrastructure will protect the livelihoods of many workers in Calgary's construction industry, and provide Albertans with a justice centre that meets their needs for many years to come," said Prasad Panda, Alberta's Minister of Infrastructure.
As a purpose-built facility, the new Court of Appeal will better address various spacing, security and operational needs of the court. Moving the court into its own building will also reduce the burden on courtrooms at the Calgary Courts Centre. The design phase will begin this year and continue into 2022.
The original court of appeal facility was built from 1912 to 1914. The provincial government designated the building as a historic resource in 1977. The new building will be constructed on a site adjacent to the historic Court of Appeal building, which will be restored and incorporated into the overall design.