Bruce Power has signed a supplier agreement with a new, locally-based, First Nation-owned joint business venture to provide construction services to Bruce Power, as part of the company's ongoing investment program.
Makwa Development Corp., which is owned by Nawash residents Scott Lee and Shane Chegahno, has joined forces with Tron, a construction company based on Saskatchewan's English River First Nation that brings extensive experience working in Canada's nuclear sector. Tron and Makwa recently signed a Memorandum of Understanding (MOU) to create a fully First Nation-owned venture, with experience in the nuclear sector and a goal of maximizing employment of local Indigenous people.
"The Makwa-Tron joint venture will be 100 per cent First Nation-owned," said Lee. "The entity will be situated on the Nawash First Nation and will hopefully create immediate opportunities and benefits for both the Nawash and Saugeen First Nations and their respective Band Members. Our hope is that our community members as well as businesses owned by community members will be able to derive benefit from the coming decades of Bruce Power operations in the SON Territory."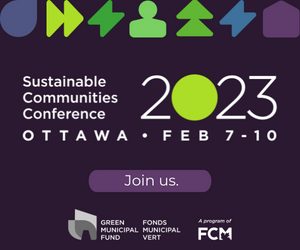 Mike Rencheck, Bruce Power's president and CEO, said the Makwa-Tron joint venture will provide Bruce Power with a variety of services during the Life-Extension Program. Tron's experience ranges from infrastructure and utilities construction to electrical and instrumentation installation, as well as vessel fabrication, among other disciplines.
"Bruce Power is committed to developing wealth-creation solutions for Indigenous peoples on a number of fronts, and these types of business partnerships are a key element to achieving this," Rencheck said. "The Makwa-Tron joint venture will provide community members with excellent jobs and give Bruce Power the skillsets we require to advance our investment program."
Sean Willy is president and CEO of Des Nedhe Development, which started as a company in 1991 as an economic development vehicle for the English River First Nation. Des Nedhe Development manages a broad and secure portfolio of successful companies in the resource, construction, supply, manufacturing, communications, and real estate sectors, he said.