The Port of Oshawa is undergoing infrastructure upgrades to help improve capacity and attract new business
Starting this week, on the port's west wharf, the dilapidated former Petrocor tank facility is being decommissioned and removed. Hamilton-Oshawa Port Authority (HOPA Ports) acquired the lands in late 2019, and has moved swiftly to improve the efficient functioning and appearance of the area, fulfilling a long-held goal of the City of Oshawa and residents. The parcel will be incorporated into the port's footprint, allowing for increased cargo handling capacity and traffic flow.
The port has also begun to attract the attention of new investors and tenants.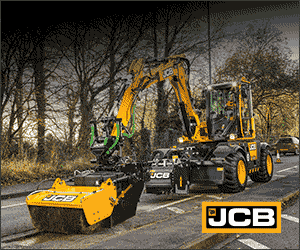 In spring 2020, a new grain export terminal, constructed by Sollio Agriculture and QSL, entered its first full season of service. The new facility gives Durham Region grain producers a local option to market their grain for export, whereas previously their product may have been trucked all the way to Hamilton or east to Quebec.
More recently, Parkland Corporation has agreed to a Notice of Permission to evaluate investment in a modern liquid bulk transfer facility on the port's east wharf, to serve the regional market.
"Parkland already plays a leading role meeting the fuel needs of Ontario residents," said Ryan Krogmeier, Senior Vice President of Supply, Trading, Refining and Health, Safety and Environment at Parkland. "As we continue to pursue high-quality growth opportunities and extend our supply advantage, an import terminal in Oshawa would complement our existing transloading facilities in the Greater Toronto Area."
The import terminal would represent an incremental expansion of Parkland's strategic supply infrastructure in Ontario. The terminal would strengthen the company's ability to reliably and cost efficiently supply its almost 700 Ontario retail, commercial, and wholesale locations, including the Pioneer, Ultramar, and Sparlings brands.
Starting in August 2020, Parkland will use the seven-month due diligence period to complete engineering design plans, prepare for various regulatory filings, and conclude economics.
The Port Authority has also turned its focus to ensuring the port has the critical supply chain infrastructure to serve the near-term needs of jump-starting economic sectors like construction and manufacturing.
"HOPA Ports has identified approximately $25 million in work such as dock reconstruction, lighting and dredging that are essential for the port to fulfil its trade-enabling mission," said Ian Hamilton, President and CEO of HOPA Ports. "The population of the GTHA will soon surpass eight million people. We've got to be thinking about the transportation network and industrial supply chains needed to sustain a population of that size."