The Ontario government announced support for York University's new Markham Centre Campus, the first publicly assisted university in York Region. This new campus expansion is the first project proceeding under the government's updated Major Capacity Expansion Policy Framework.
The policy framework encourages the responsible development of new post-secondary campuses, ensuring minimal cost to the taxpayer, a high-quality education that aligns with labour market needs, and expansion plans that align with community planning and industry partnerships.
"The new Markham Centre Campus is a model of responsible expansion which will offer local students access to a world-class education and prepare them for the jobs of the future," said Ontario Premier Doug Ford.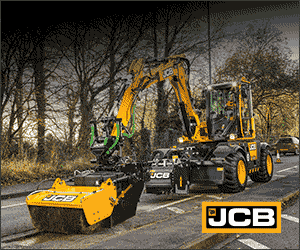 The construction of the Markham campus will begin this summer and will aid in York Region's post-COVID-19 economic recovery, as it is expected to generate over $350 million in immediate economic benefits and to create over 2,000 jobs.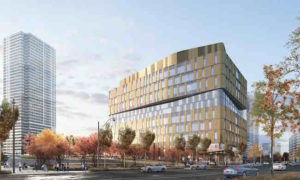 An illustration of new campus in Markham, Ontario
by Diamond Schmitt Architects.
The new campus is expected to open in Fall 2023 and will provide greater access to university programs in the high-demand fields of technology, commerce, data science and entrepreneurship at the undergraduate and graduate levels.
The government will provide funding support for the operations of the campus when it opens its doors in 2023, linked to student enrollment. The $275.5 million campus will include over 400,000 square feet of space and will be able to accommodate 4,200 students.
The campus will be located on a five-acre site just north of Highway 407 and west of Kennedy Road, near the Pan Am Centre. It will be within a 10-minute walk of a GO Station and a VivaNext transit corridor.
Featured image: Details of the post-secondary announcement were provided by Ross Romano, Minister of Colleges and Universities; Frank Scarpitti, Mayor of Markham; Rhonda  Lenton, president and vice-chancellor of York University; Premier Doug Ford; Wayne Emmerson, chairman and chief executive officer for the Regional Municipality of York;  and Billy Pang, MPP for Markham—Unionville. Image provided by the Town of Markham.