Newfoundland and Labrador's Department of Transportation and Infrastructure announced an open call for bids for the refurbishment of the National War Memorial in St. John's.
Unveiled on July 1, 1924, the National War Memorial commemorates the efforts and sacrifices of those who have served in numerous conflicts, and is one of only two national war memorials in the country. The Memorial has been the site of annual Remembrance Day and Memorial Day ceremonies, and is visited daily by local residents and visitors. As a result of continued use and the passage of time, the site is in need of upgrading and restoration.
"With this Memorial, we have a constant reminder of all who have served our province in war and peace. We continue to recognize the selflessness of our soldiers and the hard-fought battles they endured so that we can live in peace. Their sacrifices will forever impact us over the generations, so it is vital that we have a hallowed place to honour them," said John G. Abbott, Minister of Transportation and Infrastructure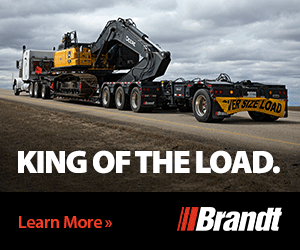 With the memorial's centennial approaching in 2024, the Government of Newfoundland and Labrador and the Royal Canadian Legion-Newfoundland and Labrador Command, in partnership with the Federal Government and the City of St. John's, has initiated a project to enhance the Memorial grounds.
"This National War Memorial is a cherished part of our province's history and provides a touchstone where we can pay tribute to those who served to protect our freedom. This project will ensure that it continues to serve as a reminder of the cost of that freedom for future generations," said Steve Crocker, Minister of Tourism, Culture, Arts and Recreation.
The scope of work for the project includes the restoration of the existing granite monument; replacement of concrete stairs; provision of new concrete walkways, steps, curbs and metal railings; provision of new and upgraded electrical lighting; and tree, shrub and perennial planting. Improving accessibility is also a key aspect of the restoration project.
This project will also see the construction of a specially designed tomb where the remains of one of our unknown First World War soldiers from Northern France will rest. This tomb will represent Newfoundlanders and Labradorians who have served in all branches of the military. Supply of local granite and installation of the tomb and other granite features has been separately procured from Ocean Floor Granite of Bishop's Falls.
Budget 2023 includes approximately $2 million for improvements to the Memorial, which celebrates the tremendous contributions of veterans from both world wars and present day armed conflicts.
"The refurbishment of the National War Memorial and the repatriation of our unknown soldier completes Padre Thomas Nangle's vision for this Memorial that stands as an ever-vigilant witness to the memory of all Newfoundlanders and Labradorians who served in numerous conflicts. We look forward to the completion of this project with great enthusiasm," said Gerald Budden, president, Royal Canadian Legion Newfoundland and Labrador Command.
Featured image: (Government of Newfoundland and Labrador)