Nova Scotians are getting back to work on more than 200 infrastructure projects across the province. The province is investing up to $230 million to improve infrastructure and help get the economy moving again.
Premier Stephen McNeil announced stimulus spending directed toward shovel-ready projects, including investments in roads, bridges, and school repairs, as well as museum, courthouse and hospital renovations.
"As the private sector turns to reopening their businesses, the province has a role to play in getting people back to work," said Premier McNeil. "It's time to address the economic impacts of COVID-19 and plan for recovery. These investments will support the economy and create thousands of jobs across Nova Scotia."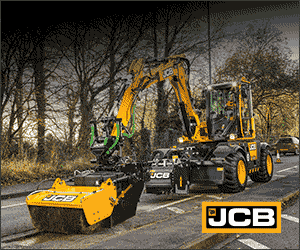 The provincial stimulus investments come in addition to the record $1 billion capital plan announced earlier this year.
The projects include new investments that can be started right away along with previously approved projects that will be accelerated or will receive increased funding under the plan.
They include investments in:
additional paving for 100 series highways and local roads across the province
expansion of the gravel road program
replacement of at least six bridges, including Dillmans, Meagher's Grant, HRM; Hydes, Lantz, Hants Co.; Clam Harbour, Clam Harbour, HRM; Capt. Gillis, near Port Hood in Inverness Co.; Nelson's, Margaree, Inverness Co.; Mira Gut, Cape Breton Regional Municipality
renovations and upgrades for the Halifax provincial court
school repairs, including roofs, windows and mechanical upgrades
provincial waterfronts
provincial museum upgrades, including increased funding for Perkins House, Liverpool
four provincially owned small option homes
dyke rehabilitation at locations around the province
campus upgrades to the NSCC campuses
Tenders will be issued beginning immediately and will be rolled out over the next four weeks.