Delivering its third consecutive balanced budget, the Government of Nova Scotia has released its funding plans for the 2018-19 fiscal year with the formal delivery of the budget by Finance Minister Karen Casey.
The $10.78-billion budget had a strong focus on augmenting current health care and education initiatives with additional funding, as well as additional funds to add child care spaces and improve its Disability Support Program.
The budget provides $605 million for infrastructure across all sectors, with approximately $447.5 of that figure focused on transportation and infrastructure renewal.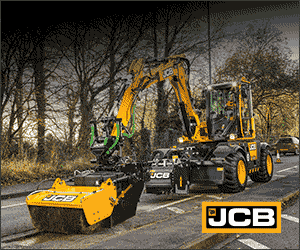 On the transportation front, the budget provides a $60 million increase in capital spending on highways, bridges, and roads, bringing the overall total to $285 million. The province has also doubled its commitment to improving gravel roads, from $10 million to $20 million in Budget 2018-19.
During the budget presentation, Minister Casey also that, by June of this year, a roadmap would be released that would outline the plans for new school construction across the province. This will include school replacement projects, as well as new schools needed based on areas of population growth in the province.
As for the two most significant public sector infrastructure projects currently under construction in Nova Scotia, new details did not emerge for either project although both were mentioned as part of the budget documentation. The province continues to move forward with the $390-million twinning of multiple sections of the 100-series highway network across the province, including a section of Highway 103 from Upper Tantallon to Ingramport in the central part of the province. There were also no new details released about the QEII redevelopment project, which is upgrading health care facilities in Dartmouth, Halifax, and Hants County. The release of the full budget for the project has still not been released, despite multiple components already under construction, as the government weighs whether or not to move forward with a public-private partnership for one phase of the work.
For more information on the 2018-19 Nova Scotia budget, visit https://novascotia.ca/budget/budget-2018.asp.