The Government of Alberta is investing more than $21 million in capital maintenance and renewal funding at Olds College.
Government will spend $6.21 million to redevelop the James Murray Building and $15.16 million to expand the Lachlin McKinnon Building and Animal Health Technology labs at the school. Both projects will result in more state-of-the-art spaces for students and researchers.
"Olds College has long been a valuable source of innovation for Alberta's agriculture sector as well as a driving force for the regional economy in central Alberta. This investment will give students and researchers more access to cutting-edge facilities and help solidify the college's place as a world-leader in its field," said Demetrios Nicolaides, Minister of Advanced Education.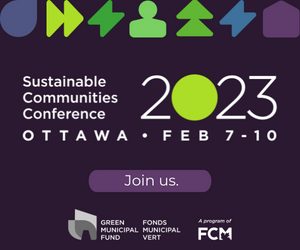 The comprehensive renewal and renovation of the existing Lachlin McKinnon Building and Animal Health Technology labs will expand and revitalize the Animal Health Education Centre, helping the college address anticipated program growth and enrolment.
The redevelopment and expansion of the James Murray Building will allow the college to create a new ag-tech learning hub, which promises to be a world leader in integrated agricultural, technological and data sciences learning experiences. Students and researchers will be able to partner with industry personnel to develop new technology for smart and sustainable agriculture.
"Olds College is thrilled that the Government of Alberta is contributing nearly $21.4 million in funding toward two critical projects that will ensure Alberta's economy has the labour and talent needed to thrive," said Stuart Cullum, president, Olds College. "The first project will support our Animal Health Education Centre, which will result in a 67 per cent increase in capacity for animal health programming at the college. The second project will make our Ag-Tech Learning Hub a reality, which will house the Werklund School of Agriculture Technology and new programming that is coming online this fall. Designed as a high-tech learning environment, the Ag-Tech Learning Hub will connect to in-field technologies at the Olds College Smart Farm, as well as to Alberta farmers and partners throughout the globe. Olds College is thankful for the support of the Alberta government and their co-investment toward both projects by our many generous donors and industry partners."
Funding for the Olds College projects is part of an additional $98-million commitment to post-secondary institutions for accelerated capital maintenance and renewal, which is expected to create about 533 full-time jobs around the province. This investment in Olds College demonstrates government's commitment to support rural communities and provide high-quality learning opportunities to attract students from across the province.