Ontario Premier Doug Ford is asking the federal government to provide, at minimum, 40 per cent of the funding needed to construct the province's four transit priorities for the Greater Toronto Area.
"Our government has a plan to build Ontario together and has joined a coalition of municipal partners to build some of the most ambitious, historic and nationally significant projects in the country", said Premier Ford. "We have made tremendous progress in the past working with our federal partners, and we can do it again with our rapid transit plan, which includes four subways. I firmly believe these projects will not only move Ontario forward, but will move the entire country forward."
In advance of the First Ministers Meeting this week, Premier Ford will be leading a Team Ontario delegation of Cabinet Ministers to Ottawa to discuss partnering with the federal government on transit funding and other provincial priorities.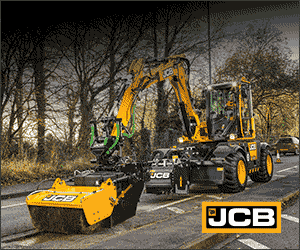 The invitation to the federal government comes as the Ontario government announced the first phase of construction and tunneling work for two priority transit projects ― the three-stop Scarborough Subway Extension and the Eglinton Crosstown West Extension with planned connection to Pearson International Airport, the second-largest employment zone in Canada.
Two Requests for Qualifications (RFQs) were issued, through Infrastructure Ontario (IO) and Metrolinx, and mark the first step in the procurement process to deliver on the Province's commitment to build transit faster, eliminate gridlock, and connect people to places and jobs.
These RFQs outline the scope of work to design, build and finance the construction of tunnels for the three-stop Scarborough subway and Eglinton Crosstown West Extension. To expedite work on these projects, tunnelling will begin first, to be followed by separate contracts for the balance of the work on each project.
The Scarborough Subway Extension is a nearly eight-kilometre extension of TTC's Line 2 (Bloor-Danforth), from the existing Kennedy Station northeast to McCowan Road/Sheppard Avenue, with an expected service date by 2029-30.
The Eglinton Crosstown West Extension is a 9.2-kilometre extension of the Eglinton Crosstown LRT (future TTC Line 5) from the future Mount Dennis station to Renforth Drive, with an expected service date by 2030-31. The extension will run underground, westward from Scarlett Road to Renforth Drive. Through future phases of this project, the province is committed to establishing connectivity with Pearson International Airport.
Companies interested in bidding on these tunneling contracts must register with www.merx.com to download the respective RFQs. IO and Metrolinx will evaluate RFQ submissions and shortlist teams to be invited to respond to a Request for Proposals in summer 2020.