The Government of Ontario announced that it has awarded a contract to advance planning to extend GO train service to Bowmanville.
"This contract brings us one step closer to extending the Lakeshore East GO line further into Durham Region, bringing GO train service to the people of Bowmanville for the first time," said Premier Doug Ford. "Our government is supporting the largest transit expansion in North America, reducing gridlock, cutting commute times and improving the movement of people and goods throughout the province. We made a promise to get it done and we're hard at work delivering on that promise."
Bowmanville Construction Partners (BCP) has been awarded an early stage contract to advance infrastructure planning on the Bowmanville Extension (No 81. on ReNew's 2023 Top100 Projects report). BCP is a general partnership between Ledcor CMI Ltd. and Dragados Canada Inc.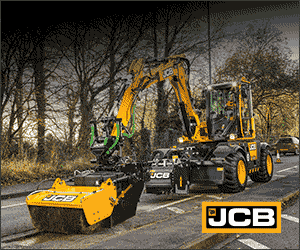 Ontario is investing $730 million to extend the Lakeshore East GO line further into Durham Region, bringing two-way all-day GO train service to Bowmanville. With nearly 17,000 daily trips and 4.9 million annual boardings expected by 2041, the Bowmanville Extension will connect more people to jobs and places while reducing travel times across the region.
"As more people call Ontario home, our government is making sure communities have access to fast, frequent and reliable transit," said Caroline Mulroney, Minister of Transportation. "By expanding our transportation network, we're fighting gridlock, driving economic growth and attracting more jobs and investments to our province."
The early stage infrastructure planning contract will support the nearly 20-kilometre extension project, which includes new tracks and signals, seven new bridges and at-grade crossing upgrades.
"This exciting milestone brings us closer to creating stronger connections between Durham Region and the Greater Golden Horseshoe. When complete, this project will reduce commute times between Bowmanville and Union Station by 15 minutes and provide increased network connectivity across the Greater Golden Horseshoe," said Phil Verster, president and CEO of Metrolinx.
Featured image: (Government of Ontario)