Infrastructure Ontario (IO) and the Ministry of Transportation (MTO) announced a fixed-price contract of $138.6 million has been awarded to GIP HWY 3 Inc. to design, build and finance the Highway 3 Widening Project – Essex to Leamington.
The project will widen Highway 3 from two to four lanes from the Arner Townline (Essex Road 23) near the Town of Essex to Union Avenue (Essex Road 34) near the Town of Leamington.
The GIP HWY 3 team includes: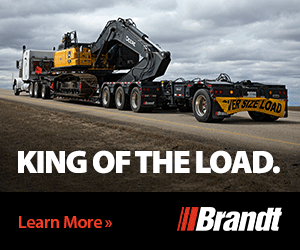 Developer: GIP Paving Inc.
Design Team: Dillon Consulting Ltd. and WSP
Construction Team: GIP Paving Inc. (formerly Coco Paving Inc.)
"This new contract marks an important milestone as we get it done by expanding and widening Highway 3 and connecting Highway 401 to Lauzon Parkway for the growing Windsor region," said Premier Doug Ford. "Right across the province, our government is making historic investments in roads and highways to tackle gridlock, connect communities and build our economy."
The government is also supporting the City of Windsor by initiating a procurement for an Environmental Assessment and design of a new interchange connecting Highway 401 to Lauzon Parkway. The interchange will support increased opportunities for trade and better access to the Windsor-Detroit border.
"Our government is making it safer and easier to travel in southwestern Ontario," said Caroline Mulroney, Minister of Transportation. "By advancing critical transportation projects, like the widening of Highway 3, and supporting plans to connect Highway 401 to Lauzon Parkway in Windsor, we're also supporting economic development and increasing trade opportunities across Ontario's borders."
Early works are underway with design work to begin immediately. Construction is expected to start in 2024. Travellers are expected to have full use of the improved highway by 2027.
Featured image: Ontario Transportation Minister Caroline Mulroney announces the awarding of a contract for the Highway 3 Widening Project at a press conference in the Windsor-Essex region, June 1, 2023. (Government of Ontario)