Ontario is expanding access to natural gas throughout rural, northern Ontario and Indigenous communities with the launch of the next phase of the Natural Gas Expansion Program.
Associate Minister of Energy Bill Walker announced that construction work has officially started to build a natural gas distribution pipeline and facilities to serve Scugog Island after it was granted approval from the Ontario Energy Board (OEB). An estimated 780 homes and 30 businesses are projected to be connected.
"Expanding natural gas access will help make Scugog Island more attractive for job creation and new business growth and sends the clear message that Ontario is open for business," said Walker.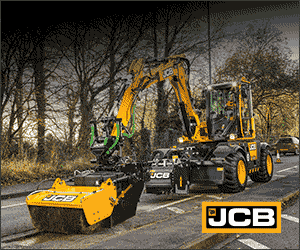 Building on the success of the Natural Gas Expansion Program, the OEB is now collecting information about natural gas expansion opportunities across Ontario to develop a report on eligible projects for the ministry. The OEB will deliver its report to the government by August 2020, after which a final decision will be made on future expansion projects eligible to receive support through the Ontario government's Natural Gas Expansion Program.
"Expanding access to natural gas on Scugog Island will provide our community with a more affordable and environmentally friendly way to heat our homes and businesses. I would like to thank Minister Walker and the provincial government for assisting rural areas and First Nations through their Natural Gas Expansion Program," said Chief Kelly LaRocca, Mississaugas of Scugog Island First Nation.
"Today we thank the Province and Enbridge for the Natural Gas Expansion Program to Scugog Island. We celebrate that the construction is now underway and that very soon residents and businesses on Scugog Island will have the opportunity to connect to natural gas, bringing lower energy prices to many," said Bobbie Drew, Mayor of the Township of Scugog.