Ontario Power Generation (OPG) announced that Units 3 and 1 at Darlington Nuclear Generating Station have reached major milestones on the Darlington Refurbishment Project (No. 4 on ReNew Canada's 2023 Top100 Projects report).
Unit 3 construction is complete with operational testing in progress to return the unit to commercial operations and Unit 1 has transitioned from disassembling the reactor to rebuilding.
Less than three years ago, OPG and its project partners began refurbishing Unit 3, followed by Unit 1, which was taken offline for refurbishment in February 2022. Refurbishing two Darlington units simultaneously was a first for the project.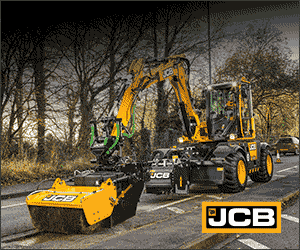 Darlington's Unit 2, the first unit to be refurbished starting in 2016, was successfully returned to service in 2020.
"The successful completion of the construction phase on Unit 3 is something we are very proud of," said Subo Sinnathamby, SVP, Nuclear Refurbishment. "And effectively implementing more than 4,000 lessons learned from Unit 2 into planning and execution of Unit 3 and 1 has resulted in continued safety, high quality workmanship, schedule adherence and cost performance."
Earlier this spring, the Darlington Refurbishment Project team completed a significant phase on Unit 1 – the safe removal of critical reactor components, leading into installation of new calandria tubes, pressure tubes, end fittings, and feeder tubes. This marks the completion of the second of four major segments in the work to refurbish the Unit 1 reactor.
Planning for the refurbishment of Unit 4, the final Darlington unit to be overhauled in the project, is also progressing well.
With detailed planning and the dedicated support of OPG's skilled workforce, our project partners, suppliers, contractors, and Ontario's robust nuclear supply chain, we look forward to completing the latter half of the refurbishment project.
Once complete, this $12.8-billion project will enable the production of clean, safe, low-cost, and emission-free electricity from Darlington Nuclear for an additional 30-plus years.
Featured image: Following the removal of 960 end fittings and 480 calandria tubes and pressure tubes, the Unit 1 reactor at Darlington Nuclear is ready to be rebuilt. (OPG)