SNC-Lavalin Group Inc. announced it is partnering with the Toronto Transit Commission (TTC) to lead the enterprise asset management (EAM) program transformation for the largest transit agency in the region.
"We are thrilled to be able to bring decades of global expertise, thought leadership and best practices in enterprise asset management to this project, and to the North American market," said Ian L. Edwards, president and CEO, SNC-Lavalin Group. "With end-to end capabilities in the infrastructure sector, SNC-Lavalin is uniquely positioned to support our clients' operations and maintenance goals and respond to emerging digital transformation challenges."
The significant three-year asset management transformation program will strengthen TTC EAM practices and achieve compliance with new provincial regulations. SNC-Lavalin will assist the TTC in developing enhanced EAM and investment planning practices, as well as best-in-class business and systems processes. The program will help ensure that the TTC's systems and vehicles meet the needs of Toronto's public transit users for years to come.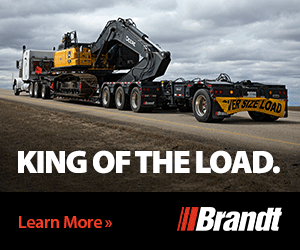 "SNC-Lavalin is proud to be the partner of choice for the TTC, supporting their transformation journey towards best-in-class infrastructure asset management. It is a privilege for us to have been chosen to partner with the TTC to lead this project, and to apply some of our innovative systems and processes. Although digital asset management in the Canadian transportation industry is a growing field, SNC-Lavalin has leveraged its global expertise to deliver on numerous other transit system projects worldwide, such as the fully automated Canada Line commuter LRT , the London's Orbital Motorway Network, and the Dubai International Airport strategy for landside multi-modal transportation operations," said Stephanie Vaillancourt, president, Capital and Operations & Maintenance (O&M) at SNC-Lavalin.
Featured image: (TTC)