The Government of Ontario announced it has completed the planning, preliminary design and environmental assessment for the replacement of the Little Current Swing Bridge on Highway 6 in the Town of Northeastern Manitoulin and the Islands. The project will now proceed with the next steps – property acquisition, right-of-way designation, and detail design.
"To keep people and goods moving safely and efficiently, our government is making targeted investments in highways, roads, and bridges to strengthen and expand our province's transportation network," said Greg Rickford, Minister of Northern Development. "Replacement of the Little Current Swing Bridge will make travel smoother for residents, businesses, emergency services and tourists, while supporting economic growth and job creation in local communities."
The existing swing bridge is almost 110 years old and nearing the end of its service life. It serves as the only roadway access to Manitoulin Island. The replacement of the Little Current Swing Bridge will improve traffic operations and the crossing to and from the island for all drivers.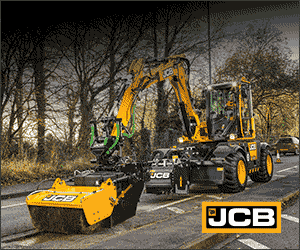 "The Town of Northeastern Manitoulin and the Islands is very pleased that the Ontario government is focused on moving this project forward," said Alan MacNevin, Mayor, Town of Northeastern Manitoulin and the Islands. "While the current bridge represents our connection to our past, the new bridge will represent our connection to the future by enhancing traffic flow and supporting growth and development on the Island."
"Our government is continuing to invest in the safe and reliable transportation network that Northern Ontario needs to thrive," said Prabmeet Sarkaria, Minister of Transportation. "Replacing Little Current's swing bridge is a critical project that will make it easier for residents and families in the North to get where they need to go, while supporting good-paying jobs in the local community."
Featured image: (Government of Canada)