The Government of Ontario announced the completion of major infrastructure upgrades at Milliken and Agincourt GO stations along the Stouffville line as part of its plan to deliver more trips, more often across the GO Transit network.
"These major infrastructure improvements will increase safety and accessibility for customers while supporting future two-way, all-day,15-minute train service between Toronto and Markham," said Prabmeet Sarkaria, Minister of Transportation. "Through historic investments, our government is building a reliable and connected transit network for generations to come."
Enhancements at Milliken GO Station include an additional track and platform, two new pedestrian tunnels, and additional vehicle and cycling lanes on Steeles Avenue. Commuters at Agincourt GO station will benefit from a brand-new station building with modern facilities, as well as additional platforms and pedestrian tunnels.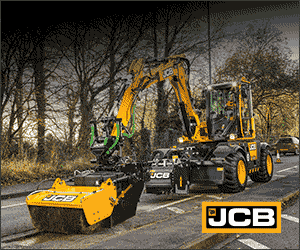 As part of the larger GO Expansion program, improvements at the Milliken and Agincourt GO stations will build capacity on the Stouffville line to meet future ridership demand and support two-way, all-day GO train service, every 15 minutes between Unionville GO Station and Union Station.
The GO Expansion – On-Corridor Works project is No. 2 on ReNew Canada's 2023 Top100 Projects report.
"The upgrades at Milliken and Agincourt GO prepare the Stouffville corridor for future electrification, and service every 15 minutes or better between Unionville GO and Union Station. Together with the work along the Stouffville line – at Unionville GO, the Steeles Avenue grade separation, adding a second track, and new connections to a rapid transit network at East Harbour and Kennedy GO – residents in Toronto and Markham will have more options to get everywhere they need to go in both directions, every day of the week," said Phil Verster, president and CEO of Metrolinx.
Featured image: (Government of Ontario)