The Province of British Columbia broke ground on a new second hospital in Surrey and new cancer centre.
"Surrey has been experiencing tremendous growth and people are struggling to get the health services they need while health-care workers are burning out," said Premier David Eby. "We're taking urgent action while carefully planning for the future. As we break ground on the new, state-of-the-art Surrey hospital and cancer centre, work continues on immediate actions to improve health services in the region, so everyone gets the timely, high-quality health care they need."
The second hospital in Surrey will bring 168 more hospital beds, including medical/surgical beds, high acuity beds and medical oncology beds, and a second emergency department for the community with 55 treatment spaces and access to specialists through virtual technologies.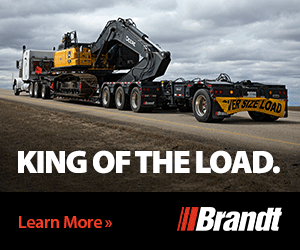 It will include a surgical/perioperative suite with five operating rooms, four procedure rooms and virtual care options in all clinical service areas, such as virtual intake, emergency followups, outpatient clinics and pre- and post-surgical care, as well as robotics, wearable technology and smart beds.
Fraser Health has executed a Design-Build Agreement with EllisDon Design Build Inc., which will be responsible for completing the design and construction of the new facility, making Surrey the first community in decades to get a second hospital.
"The new Surrey hospital and cancer centre gives us a rare opportunity to build a net-new hospital and cancer centre that will add much-needed capacity for health-care services in the community," said Adrian Dix, Minister of Health. "The facts are the people of the fast-growing Surrey community need a second hospital and they need it as soon as soon as possible. So, despite significant cost escalation due to inflation, supply-chain disruptions and labour shortages, we are moving forward to deliver the new state-of-the-art hospital and cancer centre."
Adding a second hospital in Surrey will also bring a large medical-imaging department, including three CT scanners and two MRI machines, as well as a pharmacy, a full-service laboratory that can perform biochemistry, hematology and transfusions, and academic spaces. As well, a dedicated area for spiritual care and family gatherings will support cultural diversity and spiritual practices.
"The new hospital in Surrey will provide annual capacity for more than 28,000 surgical procedures, 280,000 additional medical-imaging exams and 120,000 emergency department visits with the addition of a second emergency department to serve the community," Dix said.
In addition to building a second hospital in Surrey, the community will also have a BC Cancer Centre with a 50-room oncology ambulatory care unit. The new Surrey cancer centre will include 54 chemotherapy treatment spaces and room for six linear accelerators for radiation therapy to provide care and support for people diagnosed with cancer, two PET/CTs and a cyclotron. This new centre is expected to provide approximatley 105,000 ambulatory oncology care visits, 50,000 radiation therapy visits and 22,000 chemotherapy visits each year.
The cancer centre in Surrey is a part of B.C.'s 10-year B.C. cancer action plan, which outlines immediate steps to prevent, detect and treat cancers and deliver improved care for people facing cancer.
A new stand-alone 49-space child care centre will be built to support on-site health-care professionals, making it one of the first health-care capital projects to include on-site child care services.
"Today marks a significant milestone in our journey to build a new hospital that will truly transform the experience of hospital care. Our services are continuing to grow and evolve with our communities to be sustainable while reducing our environmental footprint," said Dr. Victoria Lee, Fraser Health president and CEO. "Leading B.C.'s first generation of smart hospitals, the new Surrey Hospital and BC Cancer Centre will embed data insights and new technologies into both the design of the facility and delivery of clinical care. This will empower a more patient- and family-centred experience and equip our staff and medical staff to deliver the highest quality care."
The new state-of-the-art smart hospital will be digitally equipped and technologically advanced. It will be a fully electric hospital, one of the first in Canada. Its central location will also provide opportunities to integrate services with nearby hospitals to better support patients.
Construction of this new hospital and cancer centre is anticipated to be complete in 2029 and open in 2030. It will cater to the growing and complex needs of people. The total cost of the project is anticipated to be $2.88 billion.
Featured image: (Fraser Health Authority)