Following the signing of the "Ontario-York Region Transit Partnership Preliminary Agreement" with the Regional Municipality of York, Caroline Mulroney, Minister of Transportation and Kinga Surma, Associate Minister of Transportation (GTA) issued the following joint statement:
"Our government is one step closer to delivering on its plan for more rapid, reliable and seamlessly-connected transit in the GTA.
As part of our commitment to build transit infrastructure quickly and efficiently, today we signed a landmark Preliminary Agreement with York Region that will help significantly expand the subway network through the delivery of the Yonge North Subway Extension – one of the four priority projects included in Ontario's "New Subway Plan for the GTA." This plan represents the largest subway expansion in Canadian history.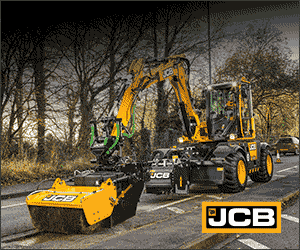 Since fall 2019, the Province has been engaging with York Region to formalize the Ontario-York Region Transit Partnership. For York Region, this preliminary agreement continues to move the Yonge North Subway Extension closer to implementation, which will significantly extend the existing Yonge Subway (Line 1) north from Finch Station to serve people, communities, and jobs in major employment centres, such as Markham and Richmond Hill. It will set the framework of roles, responsibilities and potential funding mechanisms for the Province and York Region regarding the Yonge North Subway Project.
Throughout the engagement process, the Province adopted a similar approach to the productive negotiations undertaken with the City of Toronto on shared transit priorities, which yielded the landmark Ontario-Toronto Transit Partnership Preliminary Agreement in February 2020. These two arrangements with our key municipal partners will ensure that the Province, the City of Toronto and York Region continue to collaborate to successfully deliver on Premier Ford's historic "New Subway Transit Plan for the GTA", which also includes the all-new Ontario Line, the improved three-stop Scarborough Subway Extension and Eglinton Crosstown West Extension with planned connection to Pearson International Airport.
With the Province and municipal governments now firmly aligned in support for Ontario's plan, we continue to jointly call on the federal government to provide its fair share – funding at least 40 per cent of our four nationally-significant subway projects. We call on the federal government to contribute the additional funding, beyond what has already been allocated, to bridge the gap and provide the stable, predictable funding they committed to provide during the election campaign last fall. Formalizing this funding partnership with the federal government remains a top priority, given the significant benefits to the local, regional, provincial and national economy that Ontario's plan will generate over the next 10 years and beyond.
Our government remains committed to building much-needed infrastructure, reducing congestion, developing transit-oriented communities with a greater variety of housing options, and connecting people to places and jobs as we responsibly lead Ontario's economy back to a strong position."