Crews start work in the coming weeks to build new and improved traffic lanes on Highway 16 in British Columbia, west of Burns Lake.
This project will improve safety and efficiency for people travelling this segment, which includes a grade that can slow heavy vehicles.
"Our ongoing work in northern B.C., including this project near Burns Lake, will keep our transportation network running safely and efficiently," said Claire Trevena, Minister of Transportation and Infrastructure. "Our investments in the North are investments in our communities."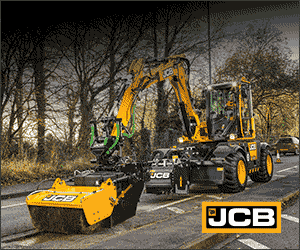 The $15-million project will include construction of a two-kilometre westbound passing lane, extension of the eastbound passing lane by 400 metres, and improvements to the entry and exit lanes to the brake check and chain off areas at 6 Mile Summit. The new lanes are expected to be complete and open to traffic in fall 2021.
"The Highway 16 corridor has seen a significant increase in transport truck traffic in recent years, leading to congestion on the steeper sections of the highway," said Dolores Funk, mayor, Village of Burns Lake. "We strongly support this project, which will improve traffic flow and highway safety between our northern communities."
Highway 16 is a vital and high-profile transportation corridor between the Prince Rupert-Alberta border, connecting remote and Indigenous communities.
While work is ongoing, drivers can expect some delays with single lane alternating traffic and are reminded to check DriveBC.ca for the most up-to-date information.
The ministry is working closely with the contractor and WorkSafeBC to ensure health and safety are maintained for all workers on site.
The B.C. provincial health officer has directed construction employers to take all necessary precautions to minimize the risks of COVID-19 transmission and illness to themselves and their employees.