The Government of Canada and the City of Ottawa announced the details of the $18.5 million in funding for the City of Ottawa, one of the 41 recipients of the third round of the Rapid Housing Initiative's (RHI) Cities Stream.
As part of its investment plan for the Cities Stream, The City of Ottawa, in partnership with Ottawa Salus, will be building a 4-storey, 54-unit apartment building in Nepean. The project is a supportive housing community of care for older adults, providing an opportunity to Age in Place, a key component of living with dignity and independence. Located at 56 Capilano Drive, Salus will support independent-living adults with serious mental illness and concurrent challenges including addictions, homelessness, and cycles of hospitalization. It plans to surpass local environmental and accessibility code requirements to support the best practices of Aging in the Right Place. It will be implementing supportive programming that promotes tenants' strengths and skills and links tenants with resources in the greater community. Onsite Support Services may include: Rehabilitation Worker/Community Development), Peer Support, Occupational Therapy, Recreology, Substance Use Support, and Mental Health Community Support Services.
"Everyone deserves a safe and affordable place to call home. Through the Rapid Housing Initiative, we are quickly providing new affordable housing units for people who need them most, right across Canada, including right here in Ottawa," said Sean Fraser, Minister of Housing, Infrastructure and Communities.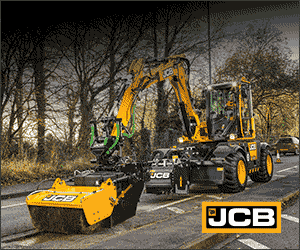 The project is made possible by the Government of Canada's additional investment of $1.5 billion through RHI, bringing the program's total to $4 billion to support the country's most vulnerable. The additional funding for the third round of RHI will be divided into two streams: $1 billion through the Projects Stream and $500 million towards the Cities Stream. This investment is expected to create at least 4,500 more affordable housing units for Canadians in severe housing need across the country, with 25 per cent of investments going towards women-focused housing projects.
"When we help our community's most vulnerable, we are doing more than putting a roof over their heads. We are helping to build a foundation for broader social and economic success for these individuals. Through strong partnerships with municipalities and local organizations, the Rapid Housing Initiative is delivering results for Canadians," said Anita Vandenbeld, Member of Parliament for Ottawa West-Nepean.
"I'm happy to see that Ottawa Salus has partnered in this initiative. This investment will help create 54 new supportive housing units as we build capacity. It's encouraging that our community now has more supportive housing units than permanent shelter beds. I want to thank the federal government for its support and the team at Ottawa Salus for their work in carrying out this project," said Mayor Mark Sutcliffe, City of Ottawa.
Featured image: (Government of Canada)