The Government of Ontario announced it is expanding its skilled trades career fairs, now in its second year, to even more cities with more exhibitors and twice as many participating students.
The new cities with career fairs this year are Hamilton, Windsor, Sault Ste. Marie, Oshawa and Dryden.
"Last year's career fairs were a phenomenal success, giving thousands of students and their families exposure to the many career opportunities in the skilled trades," said Premier Doug Ford. "As we make historic investments to build roads, transit, hospitals, schools and other critical infrastructure, these expanded fairs will help us attract more young people into the trades and develop the skilled workforce our growing province needs."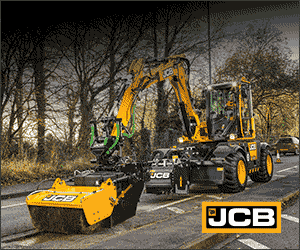 Level Up! is a series of dynamic, multi-day career fairs highlighting the 144 skilled trades, from electricians to boilermakers. Over 25,000 students in grades 7 to 12, as well as parents and jobseekers, will have the opportunity to learn about these trades through interactive exhibitions and hands-on activities while hearing directly from tradespeople and local employers. The first fair kicks off September 19 and 20 in Thunder Bay and will continue with fairs in communities across the province.
"For far too long, parents and students have been told the only way to succeed in life is by going to university – this is simply not true," said Monte McNaughton, Minister of Labour, Immigration, Training and Skills Development. "There are lucrative and purpose-driven careers waiting in the skilled trades where you can help build our province. Under Premier Doug Ford, we are giving more students the opportunity to learn about the life-changing careers in skilled trades that come with defined pensions and benefits."
"In an ever-changing global economy, we are seizing the opportunity to inspire students with hands-on learning in the skilled trades and increasing pathways to apprenticeship that better connect students to good-paying jobs," said Stephen Lecce, Minister of Education. "Our priority is to keep students in stable and normal classrooms, benefiting from a focus on strengthening foundational skills on reading, writing, math. This is supported by expanded career fairs and a new mandatory requirement that all students take at least one technological education course starting next year, so that students graduate into fulfilling careers of the jobs of tomorrow."
Additionally, Ontario is investing $24 million for 2023-24 through the Apprenticeship Capital Grant program, helping 66 training institutions across Ontario upgrade their training equipment and existing facilities that support hands-on learning for students and apprentices.
Featured image: Monte McNaughton, Minister of Labour, Immigration, Training and Skills Development announcing the expansion of career fairs, August 31, 2023. (Government of Ontario)