The Nova Scotia government continues to advance the QEII New Generation project. A request for proposals (RFP) has been released to two shortlisted companies to bid on the contract to expand the Queen Elizabeth II (QEII) Health Sciences Centre Halifax Infirmary site.
"This is another significant milestone toward the construction of a modern, state-of-the-art health-care facility," said Nova Scotia's Transportation and Infrastructure Renewal Minister, Lloyd Hines. "We know that health-care professionals and the public are eager for this work to take place and we are pleased that it is another step closer to becoming a reality."
EllisDon Infrastructure Healthcare and Plenary PCL Health have qualified to bid on the public-private-partnership (P3) project, which includes designing, building, financing and maintaining the expansion of the Halifax Infirmary site.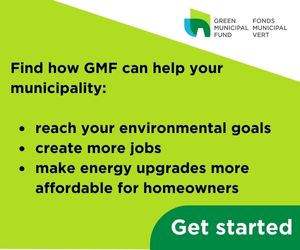 The deadline for the companies to submit their proposal is fall 2021. The successful bidder is expected to be announced in spring 2022.
The expansion of the Halifax Infirmary site includes the construction of the new QEII Cancer Care and Outpatient Centre, Inpatient Centre, including hospital beds and operating rooms, and the new Innovation and Learning Centre.
The expanded Halifax Infirmary site, the heart of the redevelopment of the QEII Health Sciences Centre, will have modern facilities and advanced technologies to handle the most complex care in Atlantic Canada. This massive, multi-year project also includes the construction of a Community Outpatient Centre in Bayers Lake, the expansion and renovations of Dartmouth General Hospital, and new and renovated operating rooms at Hants Community Hospital in Windsor.
The province worked with partner Kasian Architecture to complete the requirements that are included with the RFP, which outline the clinical and infrastructure needs for the hospital.
View the Master Plan reports for the QEII New Generation health care project.