The Government of Quebec is granting, through Investissement Québec, a loan of $151.87 million to Ultium CAM, a limited partnership of General Motors (GM) and of POSCO Future M, for the construction of a production plant for battery materials in Bécancour, in the Centre-du-Québec region.
The federal government is investing up to $147-million through the Strategic Innovation Fund's Net Zero Accelerator initiative to support GM-POSCO's more than $600-million project.
Various components are used in the manufacture of lithium ion batteries, including cells equipped with anodes and cathodes. The Ultium CAM plant will specialize in the production of cathode active materials (composed of lithium, nickel, cobalt and manganese). This production will be used to manufacture the batteries that will be part of GM's Ultium program, which aims to produce one million electric vehicles per year from 2025.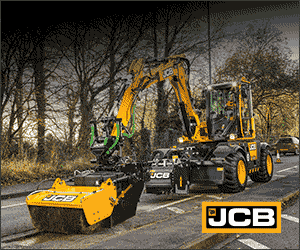 "I'm really proud that GM and POSCO Future M are coming to settle with us, in Bécancour. It is the first pillar of our Energy Transition Valley and an exceptional starting point in the battery sector, which sends the signal that Quebec is innovating in the green economy. I am convinced that with the production and innovations that will take place here, we will contribute to reducing GHG emissions in Quebec, but also internationally," said François Legault, Premier of Quebec.
The start-up of the plant, scheduled for 2025, will consolidate Quebec's position as a major player in the battery industry in North America. The Ultium CAM plant will be located on the territory of the new Energy Transition Valley innovation zone, the creation of which was announced today and which will allow the sector to create an entire ecosystem around decarbonization.
"Canada has everything it needs to be a global leader in battery manufacturing: access to global markets, a highly talented workforce, clean energy, world-leading innovation, and all the critical mineral resources necessary to make batteries. This investment in the GM POSCO facility in Bécancour will help further position Québec as a key hub in Canada's growing EV supply chain. This investment is good for the environment and the economy, and it will ensure well-paying jobs for years to come," said François-Philippe Champagne, Minister of Innovation, Science and Industry.
"Investissement Québec is pleased to see the materialization of a flagship project such as Ultium CAM, which consolidates Bécancour's place of choice in the battery sector that we are committed to building in Québec. This announcement confirms our position as the world's leading supplier of components and minerals used in the manufacture of lithium ion batteries, in addition to promoting greener and more sustainable economic development," said Guy  LeBlanc, President and CEO of Investissement Québec.
"We thank Premier François Legault and Ministers Pierre Fitzgibbon and François-Philippe Champagne for their outstanding leadership in supporting our efforts to build a safe, sustainable, scalable and competitive electric vehicle supply chain to support our rapidly growing electric vehicle production in North America. At GM Canada, we are particularly proud to be back in Quebec to increase investment and jobs, in line with the province's vision for the future of transportation," said Marissa West, president and CEO of GM Canada.
"Our investment in Bécancour production is an important step in building a more secure and resilient North American-focused supply chain to meet GM's growing electric vehicle production needs. site offers room for growth for the joint venture and its partners. GM began by establishing battery cell production in the United States. From there, we worked on the entire battery supply chain, up to the recovery of raw materials. We are establishing higher levels of vertical integration, stimulating increased investment and helping to create jobs across North America," said Sham Kunjur, executive director of GM EV Raw Materials' Center of Excellence.
Featured image: (Government of Quebec)