The Government of Quebec announced that Autoroute 50 will henceforth be designated as Autoroute Guy-Lafleur. Connecting the Outaouais and Laurentides regions, Autoroute 50 crosses the municipality of Thurso, where Lafleur was born.
"Guy Lafleur was a larger than life hockey player; a popular hero. Seeing a Quebecer dominate the National Hockey League with such panache made the whole nation proud. Off the ice, the hockey player was also a wonderful human being, who always remained humble. I would like to thank Mr. Lafleur's family for allowing Quebec to commemorate this hockey legend who marked several generations by giving this name to Highway 50," said Quebec Premier François Legault.
Guy Lafleur entered the Hockey Hall of Fame in 1988. He was inducted into the Quebec Sports Hall of Fame in 1993 and the Canadian Sports Hall of Fame in 1996. He was named an Officer of the Order of Canada , in 1980, as well as Knight of the National Order of Quebec in 2005.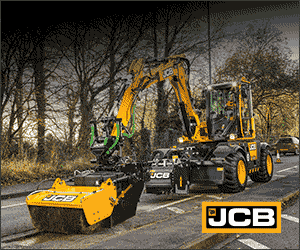 "The duty of memory required that the name of Guy Lafleur be able to shine in the Outaouais. Not only was Mr. Lafleur one of the most important hockey players in history, but he was able to mark Quebecers with his authenticity and his charisma. This announcement is also an opportunity to remind you that the government is actively working to double the lanes to improve safety on this key axis for Quebec," said Geneviève Guilbault, Deputy Premier and Minister of Transport and Sustainable Mobility.
"Members of the family, who knew him as a father, as a husband, as a son or as a brother, will remember Guy's kindness, good humor and great generosity," said Lafleur's son Martin. "It's very moving to think that Guy's memory will also be remembered daily by the thousands of people who will take the highway that now bears his name. Guy was very humble, so this great honor offered to him today, in his native region, would have touched him deeply."
Autoroute 50, nearly 160 km long, which connects the cities of Gatineau and Mirabel , is now designated the Guy-Lafleur Autoroute. It is the third longest highway whose name recalls a person, but the only one of which this one was in the sports field.
Featured image: (Government of Quebec)