The governments of Canada and New Brunswick, along with local representatives announced a joint investment of more than $4.2 million for drinking water and wastewater infrastructure improvements in the Municipal District of St. Stephen and Nackawic-Millville Rural Community.
Funding will support the separation of combined sewers and upgrades to underground infrastructure along several main roads in the Municipal District of St. Stephen. The work will include constructing new storm sewers, replacing existing watermains, adding several catch basins and manholes, as well as renewing the asphalt on School Street and Union Street. Combined sewer separation projects will help reduce the chance of a sanitary pump failure during flooding events, reduce the risk of basement flooding for residents and lower operation and maintenance costs.
"Investing in water and wastewater infrastructure is critical for the growth and health of our communities and environment. Upgrading these assets in Nackawic-Millville and St. Stephen will better protect homes from flooding events and contribute to healthier Saint John and St. Croix Rivers," said Dominic LeBlanc, Minister of Intergovernmental Affairs, Infrastructure and Communities.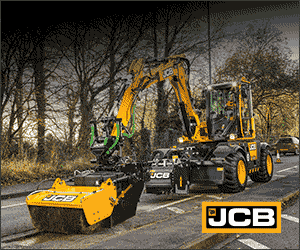 Additionally, the funding announced today will upgrade Nackawic-Millville Rural Community's north side wastewater treatment facility by enhancing the filtration system, replacing the water tanks and adding a new disinfectant system, which will extend the lifespan of the facility.
"The funding announced today is a great example of the benefits that can be achieved when municipal, provincial and federal governments work collaboratively for the public interest. We look forward to continued partnership as St. Stephen works to address its infrastructure deficit over the coming years. Our community will not only appreciate the newly paved streets, but they will also benefit from the improved and updated water, sewer and storm water lines underground being more dependable and efficient. This will decrease costly repairs and avoid the wasted energy used to treat and pump storm water at the treatment facility." said Allan MacEachern, Mayor of the Municipal District of St. Stephen.
The Government of Canada is investing $1,697,344 in these projects, while the Government of New Brunswick is investing $1,414,312. The Municipal District of St. Stephen is contributing $922,782 for two projects and Nackawic-Millville Rural Community is providing $208,922 for one project.
"We are very pleased with the support of our federal and provincial partners for this critical infrastructure project that will upgrade and extend the life our current facility. Without the financial support of both levels of government, this project would not have been able to be completed," said Tim Fox, Mayor of Nackawic-Millville Rural Community.