The Government of Quebec announced the start of work widening of Route 337 (Gascon Road), between Rodrigue and Guillemette streets, in Terrebonne during a ground breaking ceremony.
The work, which will take place over two years, was eagerly awaited by residents of Terrebonne and neighboring towns. The Government of Quebec is fulfilling its commitment by widening Route 337 to improve traffic flow and safety in this sector, which has experienced very significant population growth over the past twenty years. The estimated cost of this project is $39 million.
"With the start of this work, we are reaffirming our desire to maintain the road network in good condition. The widening of the 337 is perfectly in line with this desire and, for road users, this will result in better ride comfort and improved safety," said Geneviève Guilbault, Deputy Premier and Minister of Transport and Sustainable Mobility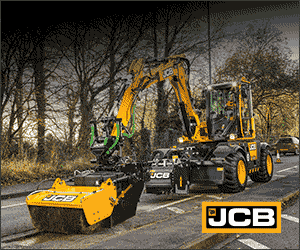 Route 337 (Gascon Road) is an important travel corridor for the citizens of Terrebonne. About 35,000 vehicles (2019) travel on average every day on this stretch of road, six per cent of which are heavy vehicles.
"I am very proud to tell you that I kept my promise! We have spared no effort to accelerate this project, which is eagerly awaited by road users. Its planning was cut short thanks to exceptional measures planned by our government. The significant increase in the population in the La Plaine sector required a redevelopment including widening of Route 337, to make traffic more fluid and, above all, safer," said Lucie Lecours, MP for the Plains.
"I am very happy to see this project reach a major milestone today! I thank the Government of Quebec for its collaboration in the project. Route 337 is the gateway to the La Plaine sector and its widening will improve the quality of life of motorists who travel there daily. In addition, to encourage active mobility in a safe manner, the City is funding the addition of sidewalks on the east side, between Rodrigue and Guillemette streets," said Mathieu Traversy, Mayor of Terrebonne.
The works will consist of:
the widening of route 337, from rue Rodrigue to rue Guillemette, in Terrebonne;
the addition of a right-turn lane on part of the road;
the redesign of intersections;
the addition of a central island;
replacement of a culvert;
the resurfacing of Route 337;
adding a sidewalk.
This project is the subject of a collaboration agreement between the Ministère des Transports et de la Mobilité durable and the City of Terrebonne , which will assume $330,000 for the said project.
Featured image: (Government of Quebec)