The Government of Newfoundland and Labrador has released the results of a pilot project that examined the effectiveness of camera technologies in construction zones. The findings show that close to half of the vehicles it monitored were travelling higher than the construction zone speed limit.
"This report confirms what we've been hearing from crews working on our roads," said Steve Crocker, Minister of Transportation and Works. "While we will continue our work to update provincial legislation to bring safety cameras into use, I encourage all motorists to please slow down, watch for crews and obey all signs."
The project also determined that all three methods tested are viable options for monitoring safe driving practices in these zones.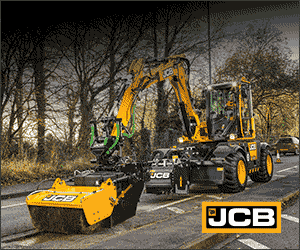 Radar and laser camera technologies from three contractors were selected for testing at a range of highway and roadside construction sites, including:
Guiderail installation along the Trans-Canada Highway between St. John's and Salmonier Line;
Asphalt repairs along Route 420 in the western region; and
Safety upgrades along the Veteran's Memorial Highway.
Close to 50 per cent of vehicles that passed through the testing zones were in violation of the construction zone speed limit. The cameras recorded an average speed of 73 kilometres per hour in 50 kilometre-per-hour zones. Some vehicles were recorded to be travelling in excess of 110 kilometres per hour.
With the pilot project completed, the Department of Transportation and Works will now work with Service NL and the Department of Justice and Public Safety to determine how these technologies can be used for enforcement.
"The Heavy Civil Association of Newfoundland and Labrador is happy to see progress being made on construction zone safety initiatives within our province," said Jim Organ, Executive Director, Heavy Civil Association of Newfoundland and Labrador. "The presence of workers, often in close proximity to live traffic, presents a unique road safety challenge in work zones. Industry believes that speed reduction initiatives such as camera technologies provide another tool to help deter excessive speed in construction zones."
Click here to download a copy of the project report: Speed Monitoring in Highway Construction Zones.
Information on active highway construction zones throughout the province can be found at www.roads.gov.nl.ca.