The Residential and Civil Construction Alliance of Ontario (RCCAO) has released a report calling for a closer look at the rising costs of building subway projects in the Greater Toronto Area.
The report, Station to Station: Why Subway-building Costs Have Soared in the Toronto Region, provides an in-depth analysis of the cost of building modern subway projects in the region and the factors influencing those investments.
"Because soaring project costs threaten the GTA's and Ontario's economic competitiveness and quality of life, the report hopes to jumpstart an urgent debate on how to improve all aspects of delivery processes for complex transit-infrastructure projects," said Stephen Wickens, a transit researcher and journalist with four decades of experience in the field.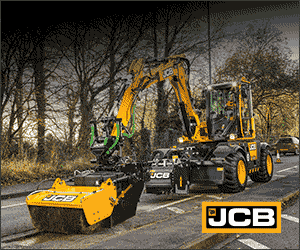 Subway-building costs in the GTA remained flat in real dollars per kilometre through the second half of the 20th century, but they have increased well beyond the rate of inflation in the past two decades.
The Toronto-York-Spadina Subway Extension (TYSSE), which opened in 2017, cost nearly twice as much as any subway ever built in the GTA. In fact, the TYSSE was so expensive it resulted in the TTC being excluded from future subway-building work, with the Ontario government taking over responsibility for capital projects.
The report also assesses the effectiveness of current project planning and evaluation models, as well as the public-private partnership (P3) procurement approach used for the under-construction Eglinton Crosstown LRT. Wickens says: "Early experience by Metrolinx and Infrastructure Ontario with transit projects should not be a reason to hastily abandon the P3 model. To improve the process, however, everyone needs access to better information to vigorously assess P3 effectiveness."
Wickens provides 10 recommendations for discussion in order to appreciate the cost concerns for building subway projects in the region, and how to mitigate those costs. From the report:
"These include technical considerations and the financing of projects. Based on the report's findings, a cost-driver matrix was developed that breaks down the various factors involved and the level of risk they present to both project cost and project delivery timelines. Among the highest risk factors are tunnel depths and political interference."
"In a COVID-19 world, I hope this research will jumpstart an urgent debate on how to improve all aspects of delivery for complex transit-infrastructure projects," said Andy Manahan, RCCAO's executive director. "The Ontario government deserves praise for prioritizing the Ontario Line and for considering innovative at-grade and above-grade designs. But this project must be built with sufficient future capacity to move people properly into and out of the core. Even though physical distancing measures have impacted transit ridership, adding to the Toronto region's subway system remains an important goal and will ultimately help to reboot Ontario's economy."
Click here to download a copy of the report.