The request for proposals (RFP) stage has closed for teams to submit their bids to design, build, and finance the Davenport Diamond Rail Grade Separation project.
Following the qualifications process, three teams – Davenport Construction Partners, Graham Commuter Rail Solution and Steelhead – were shortlisted and invited to respond to a request for proposals in February 2018. All three teams have submitted their proposals by today's deadline.
To help increase capacity on the Barrie Corridor, work is required at the Davenport Diamond, which includes: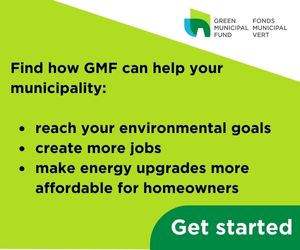 Construction of a grade separation structure between the north/south GO Rail corridor and east/west CP Rail corridor to minimize delays to GO service;
Implementation of a pedestrian underpass to restore east/west connection at Paton Road;
Erection of retaining walls forming the approaches of the grade separation structure, topped with noise barrier walls and superimposed cladding to minimize impacts on the community;
Construction of a rail guideway offset within the corridor during construction to accommodate a temporary diversion track and a temporary rail diamond;
Modification of an existing at-grade road crossing at Wallace Avenue to become a road under rail grade separation;
Public realm enhancements, including artwork on the structure cladding and new pedestrian and cyclist routes; and
Provisions for future electrification implemented within upgraded rail infrastructure to accommodate future electrified GO train service.
Over the next few months, submissions will be evaluated and a successful proponent is expected to be announced in spring 2019. A fairness monitor is observing the procurement process.
Click here to read more about the teams involved in the RFP process.