Minister of Environment and Climate Change Catherine McKenna has announced that the proposed Route 389 Improvement Project between Fire Lake and Fermont is not likely to cause significant adverse environmental effects when the mitigation measures are taken into account. In reaching her decision, the Minister considered the Comprehensive Study Report, as well as comments received from First Nations and the public.
The $468-million project consists of improving Route 389 between Fire Lake and Fermont in order to increase road safety and the flow of traffic. The project will also improve the link with Newfoundland and Labrador and facilitate access to natural resources.
"Not only will this project improve access and road conditions for people in the Côte Nord region, it will also be built in a sustainable way," McKenna said. "By identifying practical measures to protect the environment, like the ones identified with this project today, it's clear the environment and the economy go hand in hand."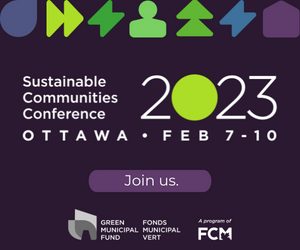 The project was assessed as a comprehensive study under the former Canadian Environmental Assessment Act (updated in 2010). The Minister has referred the project to the responsible authorities, Fisheries and Oceans Canada, and Infrastructure Canada. The responsible authorities will ensure that all necessary mitigation measures and follow-up programs, as described in the Comprehensive Study Report, are implemented.
Mitigation measures include the use of trucks with retractable tarpaulins to limit dust emissions during the transportation of granular materials, and the avoidance of all activities (deforestation, stripping, mowing, etc.) that could hinder bird nesting.