The University of Victoria has issued a public request for proposals (RFP) to create new space for engineering students, faculty, and staff. Though funding still needs to be secured, this RFP allows UVic to continue planning for the expansion. The RFP is for architectural and engineering consulting services, with proposals scheduled to close Aug. 22, 2019.
Located in the southeast sector of campus and within Ring Road, the construction project will provide teaching and research space and will ensure students have opportunities to engage in hands-on learning. The project calls for the Engineering and Computer Science Building (ECS) to receive a six-storey addition for lab and research facilities. A separate, 12-metre tall High Bay Research and Structures Lab will be constructed to the south of the Engineering Lab Wing (ELW) and will include a design studio and additional laboratory space.
UVic's Faculty of Engineering currently has about 3,000 students, including 600 graduate students in seven disciplines—including the recently established civil engineering and biomedical engineering programs. With the support of the province, UVic aims to grow its engineering and computer sciences enrolment by 500 new undergraduate degree spaces by 2022-23, once the new buildings are complete. This will result in 125 additional UVic engineering and computer science graduates per year by 2023. Much of this growth is already underway.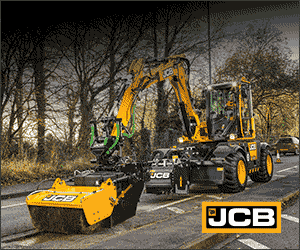 "Engineering at UVic is one of only three schools in Canada to offer universal co-op work experience," said Peter Wild, acting dean of the Faculty of Engineering. "We host the greenest civil engineering program in the country, the first biomedical engineering program in Western Canada and a range of innovative interdisciplinary computer science programs such as music and computer science and visual arts and computer science.
The expansion also supports key labour market demands in Victoria and throughout the province. WorkBC forecasts almost 5,000 new jobs for software engineers and designers between 2018 and 2028. UVic has the only accredited software engineering program in B.C. and grants bachelor's degrees in engineering and science (BEng, BSEng and BSc) as well as master's and doctoral degrees in science, engineering and applied science (MEng, MASc and MSc).
Should funding be secured, construction is anticipated to begin in summer 2021 and be completed by fall 2023. The project is fundamental to attracting, supporting, and developing a diverse community of talented students and researchers in engineering fields.