The Province of Saskatchewan recently announced the distribution of $70.3 million to municipal governments to assist with COVID-19 pandemic relief, as Saskatchewan's portion of the federal Safe Restart Canada Plan. Government Relations Minister Lori Carr announced the money will begin to be distributed immediately to all compliant Saskatchewan municipalities.
"As Saskatchewan returns to a new normal, this is another important investment to help municipalities and their residents' weather the storm," Carr said. "This funding will support efforts to protect health and safety, prepare for potential future waves of COVID-19 and facilitate the safe re-opening of economies."
Of the amount, $62.26 million will be granted in general municipal support on a per capita basis, while $8.07 million will be allocated to municipal public transit support for the four cities with transit systems, based on ridership.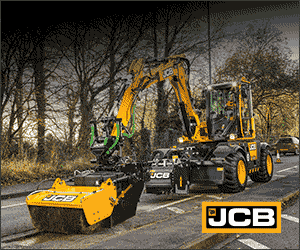 The four larger centres are receiving the following transit allocations: Saskatoon is receiving $4.3 million, Regina is receiving $3.5 million, Moose Jaw is receiving $161,000 and Prince Albert is receiving $141,000.
This federal funding was matched by funds from Saskatchewan's Municipal Economic Enhancement Program.
The government of Saskatchewan is also rebuilding 50 kilometres (km) of Highway 24 between Spiritwood and Chitek Lake.  This project is part of the government's $7.5 billion two-year capital plan to build a strong Saskatchewan and stimulate the economic recovery following the pandemic.
"Saskatchewan's Growth Plan has a goal of building and upgrading 10,000 km of highways over the next decade," said Saskatchewan Premier and Rosthern-Shellbrook MLA Scott Moe.  "This construction season we have built or upgraded more than 1,000 km of Saskatchewan Highways, putting us well on our way of reaching our goal of 10,000 km in the next decade.  Highway 24 is a large part of this goal, it will be upgraded to a structured pavement highway, which will improve the road surface and enhance safety."
The 50 km project will be delivered in two stages.  The first 21 km section from Spiritwood to Leoville will be tendered this fall, while the second segment, from Leoville to Chitek Lake is expected to be tendered in the spring.  Construction is scheduled to begin in 2021.
Highway 24 is located west of Prince Albert and provides community access to the village of Leoville and Pelican Lake First Nation and access to Chitek Lake.  This corridor has high vehicle and truck traffic for a regional road with more than a thousand vehicles per day north of Spiritwood.
Featured image: Saskatchewan Premier Scott Moe announces improvements for more than 1,000 km of provincial highways this year – part of the province's 10-year Growth Plan goal to build and upgrade 10,000 km of highways by 2030.