The First Nations Major Projects Coalition (FNMPC) of the Coast Salish Territory in Vancouver, British Columbia announced the appointment of JP Gladu as a strategic advisor.
Gladu is a member of the Sand Point First Nation in Ontario and was the former CEO of the Canadian Council for Aboriginal Business.  His role within FNMPC will focus on expanding the organization's First Nation membership outside of British Columbia and will assist in broadening connections between FNMPC and members of the business community in Canada where common interests align.
"I am pleased to welcome JP Gladu to the FNMPC team. In his role as a strategic advisor, JP complements and enhances the depth of the FNMPC leadership team furthering our position to develop and deliver solutions that advance the growth of our members," stated FNMPC Board Chair Chief Sharleen Gale. "His extensive background brings a wealth of direct experience to help assist FNMPC in further delivering our mandate to help our members broaden their connections to the business community on matters where we have shared interests."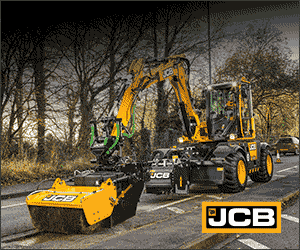 The FNMPC is a First Nation led and member-driven, not-for-profit organization dedicated to providing business capacity services and supports to First Nations across Canada.  FNMPC's services are designed to support its members in making informed business decisions regarding their participation in major projects occurring within First Nation traditional territory. FNMPC is project and industry agnostic and approaches the delivery of its services on an independent basis.
"I've always been a fan and supporter of the First Nations Major Project Coalition. This leadership group is setting a higher standard in Canada in building infrastructure with Indigenous people and communities," said newly appointed Gladu.  "I couldn't be prouder to step in the role as a strategic advisor, it truly aligns with my values."
For further information on the FNMPC, click here.
Featured image: Chair Chief Sharleen Gale welcomes JP Gladu to the FNMPC leadership team.