Canaccord Genuity Acquisition Corp. has announced it has completed its merger with Spark Power Corp. In conjunction with the closing of the Qualifying Acquisition, CGAC has been renamed Spark Power Group Inc.
"At Canaccord Genuity, we are proud to have played a sponsorship role in the launch of Spark Power as an important new Canadian public company, which we believe will drive exceptional shareholder value for many years to come. This transaction demonstrates that the SPAC structure can provide an attractive alternative for private growth companies looking to access the public markets," said Brad Cameron, chief executive officer of CGAC.
"We are excited to start the next chapter of Spark Power's growth and aggressively pursue our mission to deliver integrated, end-to-end, power services that encompass our customers' entire power infrastructure and meet the needs of this dynamic market," said Jason Sparaga, co-founder and co-CEO, Spark Power Corp.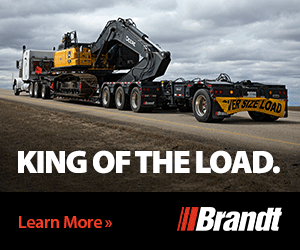 Spark Power provides electrical power services and solutions to North American industrial, commercial, institutional, renewable and agricultural customers, as well as utility markets including municipalities, universities, schools and hospitals. In addition, Spark Power maintains and operates over 2,000 solar and wind energy assets. It has over 600 megawatts of renewable power under management and manages two of the largest renewable energy co-ops in Canada.
In July 2018, Spark Power announced the completion of the acquisitions of Edmonton, Alta. based Orbis Engineering Field Services, Toronto, Ont. based Bullfrog Power, and the California operations of New Electric.
Orbis specializes in delivering customized power systems engineering and technical field services for the utility, oil and gas, mining, forestry, and public sectors. The addition of Orbis' deep technical, power systems expertise will enable Spark Power to deliver high value, integrated power services to large power consumers across Canada.
Bullfrog is Canada's leading green energy provider, offering renewable energy solutions that enable individuals and businesses to reduce their environmental impact, support the development of green energy projects in Canada and help create a cleaner, healthier world. Since inception, Bullfrog has put more than three million MWh of green electricity on the grid, injected more than six million gigajoules of green natural gas on the pipeline and put more than 700,000 litres of green fuel onto the Canadian fuel system. Bullfrog has supported more than 140 community-based green energy projects across Canada and has displaced more than one million tonnes of carbon dioxide from the environment.
Goodmans LLP is acting as legal counsel to the Company. Miller Thomson LLP acted as legal counsel to Spark Power.