Greater Toronto Airports Authority (GTAA) and Carlsun Energy announced Ontario's first public hydrogen refuelling station, with capability for both cars and transport trucks.
Ontario's first public hydrogen refueling station for both light- and heavy-duty vehicles will be built, owned, and operated by Carlsun Energy. This project is enabled by a $1 million federal investment from Natural Resources Canada.
"Toronto Pearson, as an economic and aviation hub, is the ideal location for Ontario's first public hydrogen filling station for light and heavy-duty vehicles.  We are proud to be a leader in this industry and are grateful to work with our partners, Carlsun Energy, and Natural Resources Canada to bring this clean energy solution to the airport economic corridor," said Deborah Flint, president and CEO of the GTAA.
"With a significant share of Canada's emissions coming from the transportation sector in Ontario, it's imperative that we start deploying hydrogen infrastructure in transportation corridors. We're thrilled to be working with Toronto Pearson and Natural Resources Canada to deliver this foundational project at such a key location," said Jason Van Geel, president of Carlsun Energy.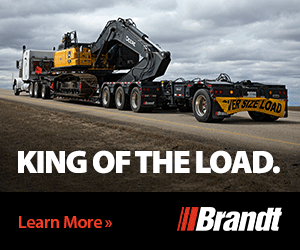 "The Government of Canada is supporting innovation across the transportation sector – including through enabling the first public hydrogen refueling station in Ontario for light and heavy-duty vehicles. This novel project is helping to create good jobs and deliver clean air, while ensuring Ontarians can access clean fuels as we build a net-zero economy," said Julie Dabrusin, Parliamentary Secretary to the Minister of Natural Resources and MP for Toronto-Danforth.
"Today's announcement with Carlsun and the GTAA represents a step toward the future for Mississauga and all of Ontario. With one million dollars in federal support, this new hydrogen refuelling station will help ensure our supply chains continue to grow while we fight climate change and build a strong economic future," said Omar Alghabra, Minister of Transport, and MP for Mississauga Centre.
Featured image: (CNW Group/Greater Toronto Airports Authority)