Global professional services company Turner & Townsend announced the acquisition of Cavalieri & Associates Ltd., a project and development manager in Ontario for commercial and industrial construction.
Coming together with Cavalieri & Associates reinforces Turner & Townsend's position as the leading provider of project and program management services in Canada. Based in Cavalieri's existing office in Mississauga, Ontario, a combined Turner & Townsend Cavalieri team will expand and diversify the firm's client base across the industrial, manufacturing and technology sectors.
"The coming together of Turner & Townsend and Cavalieri will give us the capability and the footprint to ensure superior services for any industrial or manufacturing project requirement, of any size or complexity, anywhere in Canada. This is a unique offering in the market place, which is reinforced by the strength of our growing track record in delivering real impact for our clients across the infrastructure, real estate and natural resources sectors," said Gerard McCabe, managing director, Canada, Turner & Townsend.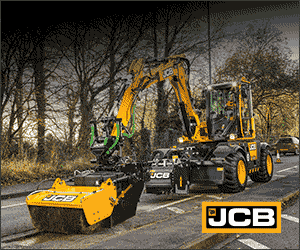 Cavalieri & Associates brings nearly four decades of experience in the design and build, and development industry. They are project and development leaders involved with hundreds of facilities totalling millions of square feet of industrial and commercial space, working with clients including Toyota, Kubota, Enbridge, Dream and Carttera.
"Almost four decades ago, Cavalieri & Associates set out to challenge the status quo in development and construction, ensuring that the best decisions are made with the best information available while maintaining the highest levels of professionalism, integrity and honesty. In combining our own deep expertise in project and development management, with the strength and capability of Turner & Townsend in Canada and beyond, we are realizing that mission, while ensuring that we can continue setting the bar ever higher for our clients and their projects as Turner & Townsend Cavalieri," said Claudio Cavalieri, director at Turner & Townsend Cavalieri Inc.
With offices in Vancouver, Edmonton, Calgary, Toronto, Ottawa and Montreal, the business is involved in the delivery of Centre Block Rehabilitation Program for Canada's Parliament building, and Metrolinx on its capital investment program.
Featured image: Centre Block Rehabilitation project. (PSPC)