The Toronto Transit Commission (TTC) unveiled 10 newly commissioned, battery-electric bus (eBus) charging pantographs as part of a proof of concept at Birchmount Garage, expanding the TTC's charging capacity.
The new pantographs will support overhead charging, delivering electricity from a centralized power source to chargers mounted above battery-electric buses. This innovative transit charging system is the first phase of a 20-year agreement between the TTC and Ontario Power Generation subsidiary, PowerON Energy Solutions.
"The City of Toronto is proud to support this innovative eBus charging system here in Scarborough as part of the work underway to make sure our TTC fleet is cleaner and greener," said Deputy Mayor Jennifer McKelvie. "This new system is good news for our transit system and our environment just ahead of Earth Day. Expanding the TTC's charging capacity is crucial to our plans to have a completely green fleet in the future and we won't get there without the continued co-operation and commitment of all our government partners."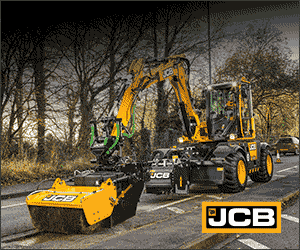 "Ontario's clean electricity grid is ready to support the electrification of public transit, the transportation sector and beyond," said Todd Smith, Ontario's Minister of Energy. "I'm pleased that Ontario Power Generation subsidiary, PowerON, has led the installation of this state-of-the-art charging technology that will help the City of Toronto reduce emissions and deliver a greener, healthier public transportation system, getting people to work, school and home."
"We're grateful for the continued support of our partners at the City of Toronto and PowerON," said TTC Chair Jon Burnside. "The TTC operates one of the largest fleets of battery-electric buses in North America, and we look forward to continuing to expand and improve our eBus program, as we work towards a completely green fleet by 2040."
Under the agreement, PowerON designs, builds, co-invests in, owns, and operates charging infrastructure to electrify the TTC's bus fleet and facilities.
"PowerON provides innovative charging solutions so municipalities and others can green their fleets," said PowerON Managing Director Keegan Tully. "The Birchmount Garage system sets the stage for broader transit electrification in Toronto and beyond."
"We're very excited about this new charging infrastructure, as the overhead chargers are more compact, and will allow us to charge more eBuses faster, in more locations," said TTC CEO Rick Leary. "With additional hybrid-electric buses joining our existing fleet over the next few months, and the eBuses that will follow, we are bringing more environmentally friendly and quieter vehicles to even more routes across the city."
This Birchmount proof of concept is funded by the City of Toronto, who have contributed over five million dollars to the project. The TTC will use the system to gather and evaluate reliability and operations data prior to broader deployment.
The TTC will transition its bus fleet to 100 per cent zero emissions by 2040 or sooner.
Featured image: (City of Toronto)