The Government of Quebec announced the launch of the new 2023 Municipal Water Infrastructure Program (PRIMEAU) that  will enable all municipalities to carry out drinking water and wastewater infrastructure work for the benefit of their citizens and the environment.
As water infrastructure projects are often complex and require long-term planning, PRIMEAU 2023 will be spread over 10 years in order to guarantee greater predictability in government investments and to allow better coordination with the municipal environment.  In addition, the maximum financial assistance rate has been increased in each project category, and an adjustment of the financial parameters and economic guidelines will be made every two years to take into account the evolution of construction costs in the calculation. government financial assistance. The amounts granted will be better adapted to the different realities of municipalities, cities, boards and agglomerations, regardless of their size.
"For our government, access to quality water infrastructure is a priority and this $2.4 billion announcement is proof of that," said Andrée Laforest, Minister of Municipal Affairs. "Municipal water infrastructure projects are complex, require major investments and must be planned for the long term. It is for these reasons that the new PRIMEAU is better adapted to today's realities and provides all the necessary tools to the municipal sector so that projects materialize in a spirit of sound asset management, while promoting best practices."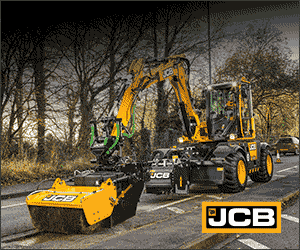 PRIMEAU 2023 is in line with government efforts to promote sustainable land use planning, responsible use of drinking water and better management of water assets. Municipalities that actively participate in these projects will have access to increased assistance rates in order to promote good practices; in this sense, the leaders of the municipal world will be rewarded. Thus, for example, municipalities will be able to benefit from increases in the rate of assistance conditional on their commitment to the Québec Strategy for Drinking Water Conservation and the process for developing municipal water asset management plans. An increase will also be possible when a municipality carries out a project located in a living environment to be consolidated, as recommended by the National Architecture and Regional Planning Policy. This will make it possible to develop communities more in line with sustainable practices in land use planning.
The  PRIMEAU 2023 comes from the Quebec Infrastructure Plan (PQI) 2023-2033. This provides for investments of more than $7.1 billion in the municipal infrastructure sector, under the responsibility of the Ministry of Municipal Affairs and Housing (MAMH).