The Town of Whitby held a groundbreaking ceremony to officially mark the start of construction on the Whitby Sports Complex and outdoor park.
The new facility and park are being built west of Baldwin Street South, south of the intersection of Highway 407, and are expected to open in late-2025.
In July, Town Council selected Ledcor Construction Ltd. To build the $155 million complex.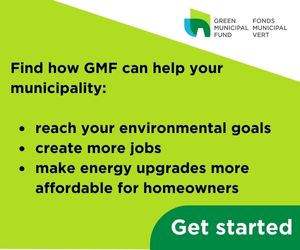 "Today's groundbreaking is a significant milestone in the construction of the future Whitby Sports Complex and outdoor park, spaces designed by and with our community," said Whitby Mayor Elizabeth Roy. "We heard loud and clear that people want a flexible and connected design with lots of outdoor, aquatics, and gymnasium space. That's exactly what this site will deliver, helping to ensure that we can meet the recreational needs of our growing community for years to come. Congratulations to all whose hard work helped us get to today's groundbreaking and thank you to my colleagues on Council for supporting this important project."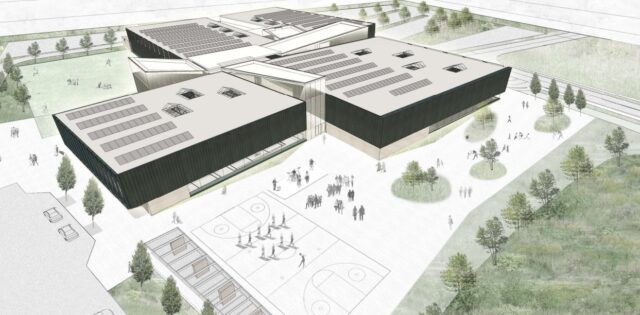 The amenities planned to be part of the 160,000 square-foot Whitby Sports Complex facility include:
an aquatic centre with a 25-metre, 10-lane pool, separate leisure pool and 2ndfloor spectator viewing area – which will make the Whitby Sports Complex home to the largest pool in Durham Region;
a double gymnasium, with three-lane indoor walking track;
a twin-pad arena with 85-foot by 190-foot ice pads; and
flexible spaces to support community programs, meetings, and arts and cultural activities.
A number of environmental sustainability initiatives incorporated into the facility's design will make it the first Zero Carbon building and LEED Gold facility in Canada to include a twin pad arena, gymnasium, and aquatics facility. The facility will also be built to accommodate visitors of all abilities, featuring a fully accessible ramp from the ground floor to the second floor and centrally located barrier-free spectator seating in the aquatics and arena areas.
The 13-acre outdoor park neighbouring the facility is also planned to include pickleball, tennis, and basketball courts; a multi-purpose sports field; a playground; as well as a skatepark and pump track.
Together, the facility's amenities will help to achieve the Town's vision for the complex: to create a multi-purpose gathering space for inclusive sport and community programming – a place for residents of all ages and abilities to connect, play and get active.
Featured image: (Town of Whitby)