Stretching from the Don River in downtown Toronto to Rouge National Urban Park, The Meadoway, is one of Canada's largest urban linear parks. The Meadoway is undergoing a significant transformation from a barren hydro corridor to become a vibrant expanse of urban greenspace and meadow habitat which will connect four ravines, 15 parks, and 34 neighbourhoods over its 200 hectares.
This revitalization is helping to bring increased biodiversity to a degraded landscape supporting a rich ecological habitat for more than 1,000 diverse species of flora and fauna. The project, led by Toronto and Region Conservation Authority (TRCA) in partnership with the City of Toronto is made possible through the continued support of the Weston Family Foundation.
"The Meadoway is the kind of ecological based community-building project TRCA is thrilled to be a part of. We are thankful for the on-going generous support of the Weston Family Foundation and excited to advance this next phase of work collaboratively with partners like the City of Toronto, the Government of Canada through Parks Canada (Rouge National Urban Park), Environment and Climate Change Canada, local schools, and community organizations. We are also thankful for the efforts of Hydro One and Infrastructure Ontario to facilitate restoration and trail work on provincially owned and managed lands," said John MacKenzie, CEO, Toronto and Region Conservation Authority.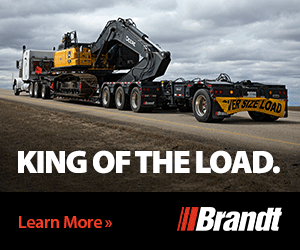 In April 2018, the Weston Family Foundation announced a pledge of up to $25 million to support the project and committed over $11 million of investment during the project's first phase between 2018 to 2022. This contribution catalyzed the completion of a multi-year, comprehensive planning and consultation program, realized the restoration of 80 hectares of native meadow habitat, the construction of approximately 1 km of multi-use trail with an additional 0.8 km underway, and the engagement of well over 10,000 community members through over 300 unique events.
Feedback from the public demonstrates the positive impact that the Phase 1 achievements have had on the community. Shauna Forbes, a Scarborough resident who regularly frequents The Meadoway noted that, "The Meadoway was invaluable to my group of friends during COVID, for our physical and mental health and has continued to be a great place, close to home, to exercise while connecting with friends and the great outdoors, seeing birds, deer, flowers, sunrises and other delights it offers up daily."
This partnership continues in 2023 with the Weston Family Foundation committing up to $6.3 million over the next three years to support the second phase of The Meadoway. With this generous support, the transformation of the corridor will continue, resulting in the full restoration and continued maintenance of 101 hectares of meadow habitat.
"The Meadoway project is a ground-breaking initiative transforming a hydro corridor in Scarborough into a vibrant 16-kilometre stretch of urban greenspace. It would not be possible without support from the Weston Family Foundation. As Chair of TRCA's Board of Directors and a City of Toronto Councillor that has the privilege of having The Meadoway run through my Ward, it is an honour be a part of advancing this work for the natural environment and the citizens of the Greater Toronto Region," said Councillor Paul Ainslie, chair of TRCA's Board of Directors.
As part of The Meadoway's second phase, TRCA has also leveraged additional funds to support trail connections and improvements. Two priority trail connections will be supported by the City of Toronto through the Federal Natural Infrastructure Fund and improvements to trail connections to Rouge National Urban Park will be supported by Parks Canada.
"The Weston Family Foundation is proud to support The Meadoway, a pioneering hydro corridor re-naturalization project which restores biodiversity, connects people to nature, and creates a more livable and vibrant community. This transformative initiative sets the stage for other cities to embrace a nature-inspired infrastructure, and we envision The Meadoway becoming the blueprint for a greener future. We look forward to continued collaboration with our partners, and encourage others to join in and support the revitalization of one of Ontario's most cherished urban natural features," said Garfield Mitchell, chair of the Weston Family Foundation.
Featured image: View of Scarborough Centre Butterfly Trail (Section 4) at Markham Road, looking southwest. (TRCA)