The Canadian Urban Institute (CUI) and infrastructure consulting firm AECOM, announced the release of Mobility as a Service – A feasibility study on implementing MaaS in the Greater Toronto Area (GTA). The study focuses on gaining a comprehensive understanding of the MaaS concept and its desirability and feasibility to improve transportation equity in the GTA region.
Private and public stakeholders agree that today's transit service delivery models require a rethink to create a seamless transportation network that adjusts to new commuting patterns, addresses first and last mile gaps in transit, and considers the complexity of multiple transit networks, while working to reduce auto-dependency.
"Post-pandemic the need for flexible, regionally coordinated solutions couldn't be more important as work and travel patterns continue to evolve," said Mary W. Rowe, CEO of the Canadian Urban Institute. "We need to be looking at solutions being implemented in other places, and quickly apply what makes sense to address region-specific challenges."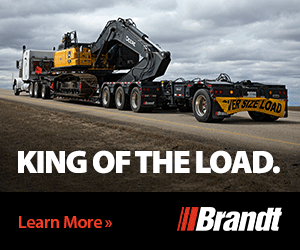 By examining the GTA's existing infrastructure landscape and current economic, political, technological, and operational conditions, the report pinpoints challenges while identifying realistic opportunities for tangible benefits and value through a regional MaaS system that combines multiple transportation modes under a seamless navigation and payment app. This collaboration between CUI's Applied Solutions Lab and AECOM Cities sector also marks the study of MaaS through an equity and diversity lens to develop and communicate innovations and solutions that lead to greater access to mobility and resilience in busy urban centres.
"In partnership with the Canadian Urban Institute, we've developed an end-to-end framework that considers input from diverse stakeholders on the feasibility MaaS in the GTA," said Justin Trevan, vice president and cities growth strategy lead for AECOM's Canada region. "By defining MaaS benefits and its associated implementation challenges, we are working to advance the conversation about its potential to improve equity and access to mobility in the GTA, while also creating an approach to MaaS that can be leveraged in other Canadian cities."
Grounded in lessons learned on recent MaaS deployments around the world, and numerous conversations and focus groups, this joint AECOM/CUI study provides an insightful look at the role MaaS could play in the GTA.  The report outlines an approach for MaaS acceptance and implementation that includes identifying key partners, developing agreed upon goals, and establishing a common framework that includes fare and policy integration, data sharing standards, cost-effectiveness, and a means of leveraging existing transportation systems towards a more integrated mobility service delivery.
Featured image: (AECOM/CUI)
To read the full report, please click here