The Government of Alberta has announced funding to support energy infrastructure initiatives at the University of Lethbridge
The district heating and cooling centre is located in the iconic University Hall building, which first opened in 1971. An upgraded district heating and cooling centre is critical to the continued operation and viability of the vast majority of the current campus. Student residences, academic spaces and research labs will all benefit from a more efficient and functional system.
"The investment in a new energy centre at the University of Lethbridge not only creates immediate employment, but will lower our carbon footprint and provide ongoing operational savings through energy efficiency. This new plant and supporting infrastructure will reliably meet the heating and cooling requirements for approximately 80 per cent of our campus buildings," said Mike Mahon, president and vice-chancellor, University of Lethbridge.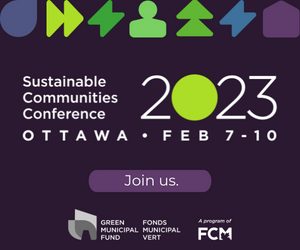 "The University of Lethbridge is one of the top research universities of its kind, and it's also a strong pillar of the regional economy," said Minister of Advanced Education Demetrios Nicolaides. "This funding will not only guarantee a high-quality campus experience for years to come, it will also help many Albertans in the Lethbridge area find gainful employment and provide for their families."
Funding for the University of Lethbridge project is part of an additional $98-million commitment to post-secondary institutions for accelerated capital maintenance and renewal, which is expected to create about 533 full-time jobs around the province.