The 14th annual Water Canada Awards were presented at a Gala reception on June 8, 2023 in Ottawa as part of the Water Canada Summit. These highly esteemed awards recognize the people, projects, and technologies that have made significant contributions to Canada's water industry.
The Water Canada Awards celebrated excellence and innovation in 11 standard categories, and one bonus, this year. Entries from across Canada were judged by Water Canada's Editorial Advisory Board: Stephen Braun, Melissa Dick, Gregary Ford, Jon Grant, Robert Haller, Linda Li, Micheal Lywood, Eric Meliton, Ranin Nseir, Terry Rees, Emily Stahl, and Jen Smith.
2023 Water Canada Awards winners: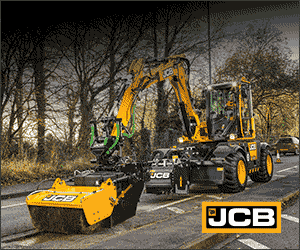 Stormwater
The Grindstone Creek Watershed Natural Asset Management Project received the award for their cross-jurisdictional collaboration, which seamlessly blended innovative financing models with shared conservation efforts to tackle climate change and restore watershed health.
Drinking Water
WSP was recognized for their swift and decisive response to the Iqaluit Water Crisis. Their implementation of real-time detection and restoration measures restored faith in the City's water quality and ensured the well-being of the community.
Wastewater
Bench Brewing Co. was honored for their pioneering use of Econse's wastewater recycling system. Their approach showcases a groundbreaking method of sustainability in water-intensive industries.
Downstream
Water First was acknowledged for their commitment to safe water access in Indigenous communities. Their efforts merge hands-on education with real-world training and internships, making a significant impact.
Conservation
Connected Sensors received the award for their smart IoT systems that revolutionize building water management, mitigate waste, and drive conservation efforts.
Policy
The Atlantic First Nations Water Authority was commended for launching the first-ever First Nations-owned and -operated water utility. They combine traditional knowledge with modern environmental stewardship, setting a precedent for sustainable water management.
Education
G3E's "Adopt a River" program was recognized for its efforts in educating youth to protect freshwater rivers across provinces. Their commitment to environmental education is commendable.
New Tech
ALTRA received the award for their revolutionary and cost-effective technology that provides an innovative solution to tackle high-concentration PFAS water contamination.
Emerging Leader
Farokh Kakar, an environmental engineer with Brown and Caldwell, was honored for her determination in propelling the water sector forward and exemplary leadership in the IWA Young Professional Program.
Operator
Robert Budway, an operator for OCWA, was recognized for his dedication and work. His support to remote First Nation communities during the pandemic demonstrated his commitment to ensuring access to clean water.
Water Steward of the Year
Patrick Keily was named Water Steward of the Year for his transformative vision for the wastewater industry. His innovative biosensing technology and commitment to integrating new tech have led to improved water outcomes.
Legacy Award (Bonus Award)
Bill Brant received the Legacy Award for his outstanding contribution, commitment, and dedication to addressing water-related challenges in Canada and beyond throughout his career. With over 45 years of experience as a water and wastewater specialist, Brant has brought innovation and care to rural municipalities in southern Manitoba.
Bill Brant is a recognized advocate for the water engineering profession and has received numerous service awards for his contributions to infrastructure and the environment.
Featured image: Water Canada Awards Celebrates the Industry's Best in Ottawa: (Back Row L-R) Andrew Amiri, Jean-François Bolduc, Patrick Kiely, Keegan Smith, Charles Goss (Front Row L-R) Derek Davey, Carl Yates, Johann van Niekerk, Donna Chiarelli, Robert Budway, Dr. Elsayed Elbeshbishy, Nathalie Piedboeuf. (CNW Group/Water Canada)