The Government of Canada joined the City of Winnipeg to announce the proposed list of local streets to be considered for renewal in 2018 in addition to the regional street work that will get underway this year. Winnipeggers can expect a busy and productive construction season with more than 150 projects taking place in every ward of the city.
"The Government of Canada is pleased to support these important local infrastructure projects through the federal Gas Tax Fund. We know that road improvements are a priority for Winnipeggers and these upgrades will help improve resident's safety and quality of life for many years to come," said Jim Carr, Minister of Natural Resources.
Local streets, back lanes, local sidewalks, recreational walkways, and bike path renewals will benefit from a $60.3 million upgrade. In addition, $55.7 million of major street and sidewalk work is scheduled for this year, including the reconstruction of McGregor Street between Selkirk Avenue and Mountain Avenue and the reconstruction of Fermor Avenue from St. Anne's to Archibald.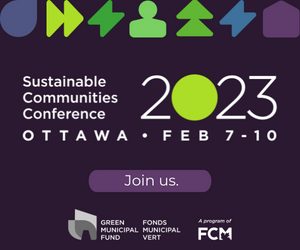 "With $116 million in 2018, we will continue to direct historic investments into fixing our roads," said Mayor Brian Bowman. "When I was elected and since that time, Winnipeggers have been clear that fixing the roads continues to be a top priority and we're focused on continuing to build on our progress."
These investments combine to create a regional and local street renewal program totalling $116 million in 2018, the largest single year road renewal investment in the history of Winnipeg.
The 2018 Capital Local Street Renewals, Alley Renewals, Thin Bituminous Overlay, and Granular Roadway Improvements report will be considered by the City's Standing Policy Committee on Infrastructure Renewal and Public Works on January 30, 2018.
Of the $116 million dedicated to Winnipeg's local and regional street renewal programs in 2018, $11 million is budgeted to be funded from the federal Gas Tax Fund. The 2018 City of Winnipeg budget adopted by Council in December 2017 recommends that $40 million in provincial capital funding support to the City of Winnipeg in 2018 be dedicated to the regional and local street renewal program.
Here are some details on this investment:
The $60.3 million local streets program funding is allotted as follows:
Local street renewals (including industrial/commercial renewals) – $19.95 million
Enhanced local streets, lanes, and sidewalks renewal (funded by local street renewal reserve) – $28.3 million
Lane renewals – $2.75 million
Local thin bituminous overlay (TBO) – $5 million
Granular roadway improvements including road oiling – $3 million
Sidewalk renewals on local streets – $800,000
Recreational walkways and bike pathway renewals – $500,000
The $55.7 million regional street program funding generally includes:
Regional reconstruction and major rehabilitation works – $52.5 million
Regional mill and fill preservation works – $700,000
Sidewalk, curb and street renewals in the downtown – $1.5 million
Regional accessibility improvements such as regional sidewalk and curb renewals and regional paving of granular shoulders – $750,000
Regional accessibility improvements such as detectable warning surface tiles – $100,000
A complete list of the proposed projects is available here.