Metrolinx announced that work has started on early upgrades at Finch Station that will set the groundwork for future construction on the Yonge North Subway Extension, which will connect communities in Toronto, Vaughan, Markham, and Richmond Hill along an approximately eight-kilometre extension of TTC Line 1 subway service.
"We're excited to start the early upgrades at Finch Station and move the Yonge North Subway Extension into the construction stage," said Metrolinx project sponsor Stephen Collins.
"The upgrades at Finch Station will help keep the project running smoothly and bring us a step closer to expanding the region's rapid transit network."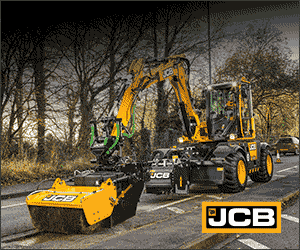 The most noticeable work is happening along Hendon Avenue, near Yonge Street, for upgrades to the electrical infrastructure that will bring power to the new subway extension. This involves securing new heavy-duty power cables inside a protective casing and installing them underground.
Street-level work
Heavy-duty cables that will travel from an existing traction power substation – a building where electricity is converted to a form suitable for providing power to the subway – on Hendon Avenue to Finch Station, will be secured inside a protective casing and installed underground.
A new fire department connection will also be installed near the intersection of Yonge Street and Hendon.
Tail tracks
The 'tail tracks' that support existing Line 1 service provide temporary parking space for subway trains while they're not taking riders to and from their destinations. The changes Metrolinx is making to the tail track area involve extending the waterless sprinkler system from the existing service tracks through the tail tracks, along with new cables and other equipment that will link the future subway extension into the existing communications and support systems.
Electrical rooms
Minor renovations will be made to these areas to accommodate the additional power cables that will travel underground from the traction power substation.