The Newfoundland and Labrador Ministry of Transportation and Infrastructure announced that work will begin this month on repairs for three overpasses and two bridges in Corner Brook.
A contract valued at approximately $1.8 million was awarded to Floyd's Construction Limited in May for work on the Lewin Parkway to replace expansion joints, repair concrete, waterproof, and repave the Corner Brook Stream Bridge near Mill Road, the eastbound and westbound Humber Road overpasses, and the overpass above the Trans-Canada Highway.
"Repairing these bridges and ensuring we have reliable infrastructure is important for the safety of residents and tourists travelling on our highways. We look forward to more bridge work being completed as part of our multi-year roads plan this year," said Elvis Loveless, Minister of Transportation and Infrastructure.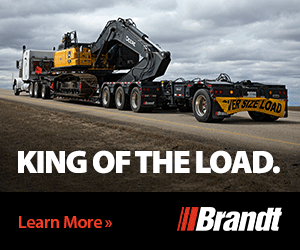 The contract also includes concrete repairs and paving on Ballam Bridge on Route 440.
The Department of Transportation and Infrastructure anticipates this work to be completed later this construction season.
"The Lewin parkway is a vital piece of infrastructure for Corner Brook and this bridge work will help maintain it for years to come. With $6.9 million invested since 2019 to pave 16.5 kilometres of the Parkway, I'm pleased to be part of the team that continues to deliver historic infrastructure investments that benefit of the residents of Corner Brook," said Gerry Byrne, Minister of Immigration, Population Growth and Skills and MHA for Corner Brook.
The work is in addition to repairs completed on the overpass leading from the Lewin Parkway to Riverside Drive, road side ditching, and a culvert replacement near the St. Marks Avenue intersection completed in 2021.
Featured image: Paving on the Lewin Parkway in Corner Brook between St. Mark's Avenue and the overpass above Main Street, July 2020. (NL Transportation and Infrastructure)