A group of developers, architects and planners have joined forces to map out an inclusive and environmentally responsible vision to address the needs of the Bridge-Bonaventure and Pointe-du-Moulins sector, in consultation with the City of Montréal.
This project, which calls for the re-urbanization of one of Montréal's most visible and attractive areas, centred around the Peel Basin and its vicinity, will require investments in the billions of dollars. Its stated goal is to deploy every available means to tackle the housing shortage, combat climate change by deterring urban sprawl, and make it possible for many Montrealers and families to stay in or return to the city to live.
In unveiling their vision, the members of this alliance of urban development professionals announced the start of a consultative process involving community and business groups as well as citizens to further the discussions initiated by the city on how best to develop this key area at the gateway to Montréal's downtown.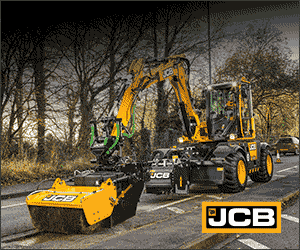 The members of the group are Provencher_Roy, Fahey & Associés, Lemay, ACDF, Neuf Architectes, Cycle Capital, Groupe Devimco, Broccolini, Groupe Mach and COPRIM.
The members of the group say that in the context of the housing crisis, urban sprawl and the climate emergency, opportunities for densification in the city centre like this one are all too rare and must be seized.
"We have a duty to take account of these very timely issues," explained Brian Fahey, President of planning, landscape architecture and urban design firm Fahey & Associés and one of the group's spokespersons. "Introducing taller buildings is therefore necessary to free up as much ground surface as possible for the benefit of a quality living environment. In building tall, however, we can draw inspiration from more refined models and complement the skyline, thereby shaping a sustainable and higher-quality neighbourhood."
"The proposed vision will have a positive impact on densification by creating more space for parks and waterfront paths, as well as community and cultural amenities. Prioritizing the design of more generous green spaces is a practical approach to improving the community's quality of life. The Bridge-Bonaventure sector and Pointe-du-Moulin offer an excellent opportunity to propose a mixed residential offer that meets the needs of all," said Louis T. Lemay, president of design and architecture firm Lemay.
The group's vision is structured around the following elements:
A development that is multifunctional and mixed, in both social and economic terms. This includes construction of 1,400 units for families, 20% social and affordable housing, and creation of a civic hub to house a public school and other community, educational and sports services, notably aimed at families.
More than 7,500 new housing units, retail businesses and offices in the priority subsectors of Pointe-du-Moulin, the Peel and Wellingtonbasins and the Pointe Saint-Charles Triangle.
Responsible density at a human scale, for creation of attractive, inclusive and comprehensive districts.
An average land-use coefficient (LUC) of 4.2, which is lower than downtown (12), Griffintown (10.5) and the CBC/Radio-Canada / Molsonsector (6).
A prominent job-creation component including implementation of an innovation zone for research and development of cleantech-oriented companies.
Showcasing of heritage elements and artisanal trades.
Access to a diverse supply of active transportation and mass transit, including a new REM light-rail station and redevelopment of Bridge Street.
Densification based on sustainable transportation and enabling a diversity of public and private service providers within walking distance of homes.
Major redevelopment of the vicinity of the docks for community and recreational/tourism purposes, linked to the Lachine Canal and Old Port.
Featured image: Vision Bridge-Bonaventure