The Association of Consulting Engineering Companies – Ontario (ACEC -Ontario) recently hosted their 20th annual Ontario Engineering Project Awards (OEPA), for the Ontario engineering community.
ACEC-Ontario advocates for the advancement of the business interests of their membership along with promoting the value of their contributions to the social, environmental, and economic welfare of Ontario, and the OEPA celebrates their achievements. This year the OEPA program evolved to celebrate the top 10 Awards of Distinction and new categories in Internal Innovation and Sustainability.
"We were thrilled to be back in-person for the OEPA this year, handing out 15 prestigious awards at a sold-out event," stated Bruce G. Matthews, executive director, ACEC-Ontario. "The top honour, the Willis Chipman award, went to AECOM for their Ontario Line Immersive Studio project. This project brought significant innovation to support public consultation and communications about a technically complex subject, all during an unprecedented pandemic. It will be great to see how this project shapes similar work in the future."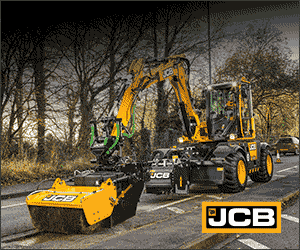 Further congratulations go to the 2023 Awards of Distinction winners, recognizing the top 10 projects in no particular order.
| | |
| --- | --- |
| ACEC-Ontario Member Company | Project |
| LEA Consulting Ltd. | Water Management Plan by Site 46X-0176/BO |
| Dillon Consulting Limited | Sewer and Coastal Flood Protection Master Plan |
| Hatch Ltd. | Process Gas Project (PGP) and Particulate Emissions Project (PEP), Sudbury Smelter |
| Entuitive Corporation | Port Lands Bridges |
| Eramosa Engineering Inc. | Mine Remediation Cloud SCADA Integration |
| J.L. Richards & Associates Limited | Manotick Watermain Link, Phase 1 and North Island Watermain Link |
| Hatch Ltd. | Kingston Third Crossing |
| Eramosa Engineering Inc | Electrical Power Studies & Arc Flash Models for Multiple Wastewater Facilities |
| McIntosh Perry Consulting Engineers Ltd | Ducks Unlimited Canada Project Infrastructure Inspections for 250 Sites in Ontario |
| R.V. Anderson Associates Limited | Central Bridge Replacement and Additional Works |
The OEPA project awards have progressed to include new categories that represent the changing landscape of consulting engineering in Ontario. The Sustainable Development Impact Award recognizes the project that best demonstrates the three pillars of sustainable development: society, environment and economy. This award was presented to Dillon Consulting Limited for their Collins Creek Wildlife Mitigation Project.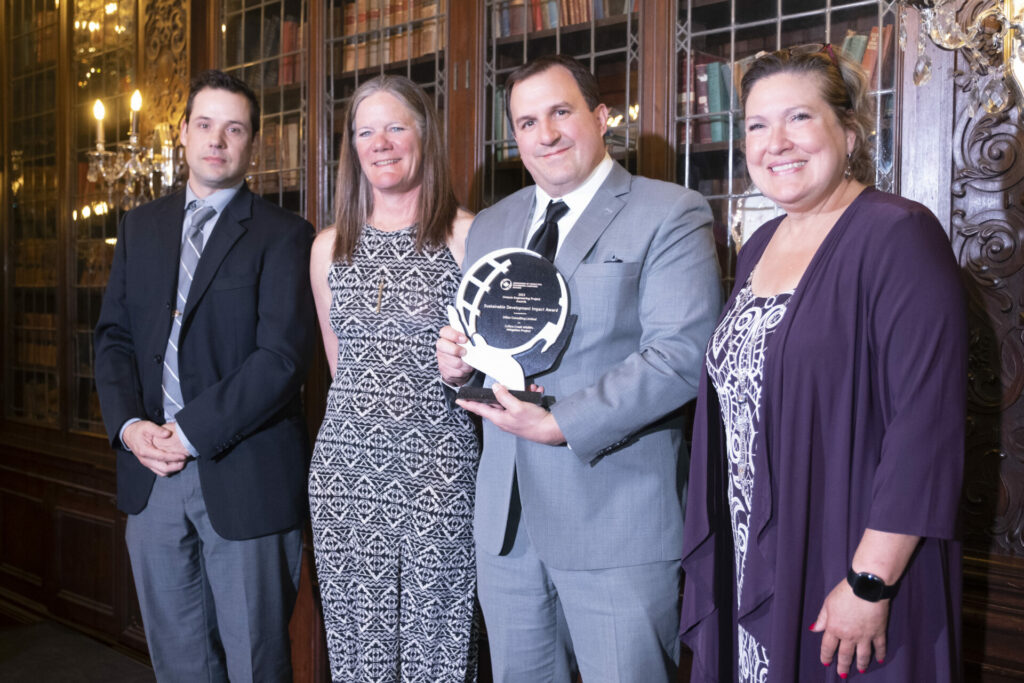 A further two awards for Internal Innovation recognize contributions to their local communities and the work that firms must do to attract and retain talented staff. Internal Innovation for Philanthropy & Community Engagement went to TULLOCH Engineering for their impressive "Hockey Night in Huntsville" – Toronto Maple Leafs Alumni Game. The Innovation, Recruitment & Retention was awarded to BBA for "BBA's Great Adventure | Onboarding Program".
Finally, a new award category was decided by the 2023 OEPA judging panel, who believed this project deserved special recognition for the obstacles they had to overcome to deliver improvements quality of life to a community not located in Canada. The one-time, Humanitarian Award, was awarded to R.J. Burnside & Associates Limited for their Godey Water Supply Project.
Featured image: Entuitive Corp. received one of 10 ACEC-Ontario Awards of Distinction for it works on Port Lands Bridges, part of the City of Toronto's Port Lands Flood Protection and Enabling Infrastructure project.